Theresa May defends increase in National Insurance for the self-employed as 'fair'
However the policy will not be debated until after the autumn statement.
Theresa May has stood by the controversial hike in National Insurance for the self-employed announced by her chancellor although she did say it would not be put before the Commons until autumn.
She told a press conference in Brussels that the Budget announcement by Philip Hammond, in which millions of self-employed workers would have to pay around £240 more per year, was made to adapt to a changing labour market and that lower paid self-employed workers would benefit.
"We did make some difficult decisions in the Budget yesterday. Is it fair? I think it is fair to close the gap in contributions between two people doing the same work and using the same public services to make the same contribution to wider society," she said.
The government has been in the firing line over a perceived broken manifesto pledge, which ruled out rises in NIC, VAT and income tax until 2020.
The changes will mean that the 9% NIC rate would go up to 10% in 2018 and 11% in 2019 for those earning between £8,060 and £43,000. The policy had caused some rancour from some Conservative MPs whose constituents would be hardest hit.
However the policy will not be included in the upcoming Finance Bill and would not be put before the Commons until after the autumn statement, raising the chance of concessions being made.
"What we will do this summer is publish a paper which will explain the full effects of the changes. The chancellor will be speaking, as will his ministers, to MPs, business people and others to listen to the concerns," she said.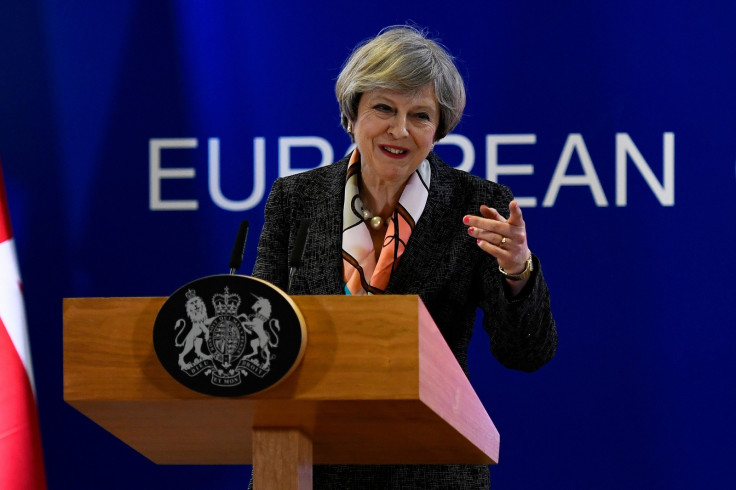 Meanwhile, the Irish prime minister Enda Kenny said he supports the idea of the UK paying £50bn to leave the EU, telling reporters at the summit which May attended: "When you sign on for a contract you commit yourself to participation. And obviously the extent of that level of money will be determined," Sky News reported.
But UK Foreign Secretary Boris Johnson has dismissed any demands for such a divorce settlement, initially proposed by EU negotiator Michel Barnier.
Johnson told the BBC that it was "not reasonable" to pay into the EU once it had left the union.
"I think we have illustrious precedent in this matter, and you will doubtless recall the 1984 Fontainebleau Summit in which Mrs Thatcher said she wanted her money back, and I think that is exactly what we will get," he said.
© Copyright IBTimes 2023. All rights reserved.