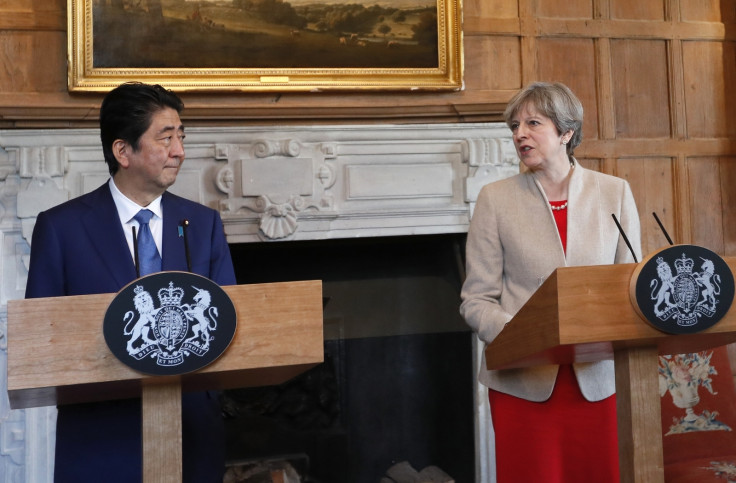 Theresa May will have to follow Japanese emergency procedure in the event of a 10-minute warning of a North Korean missile attack.
The British prime minister starts her three-day visit to Japan on Wednesday (30 August) where the focus will be trade as the UK seeks favourable terms with the country post-Brexit.
May has described the firing of a missile across Japan as an "reckless provocation" and dealing with the rogue state will also form part of the talks.
However if Pyongyang fires another missile, the Telegraph reported she has been told to follow Japan's J-alert system in which warnings are given via loudspeaker and mobile phone. The procedure tells people to get indoors and keep away from windows.
She said of the visit, which starts in Kyoto: "It gives me the opportunity to sit down with Prime Minister Abe over the next few days to discuss the action that North Korea has taken.
"These are illegal tests, we strongly condemn them and we will be working with Japan and other international partners to ensure that pressure is put on North Korea to stop this illegal action."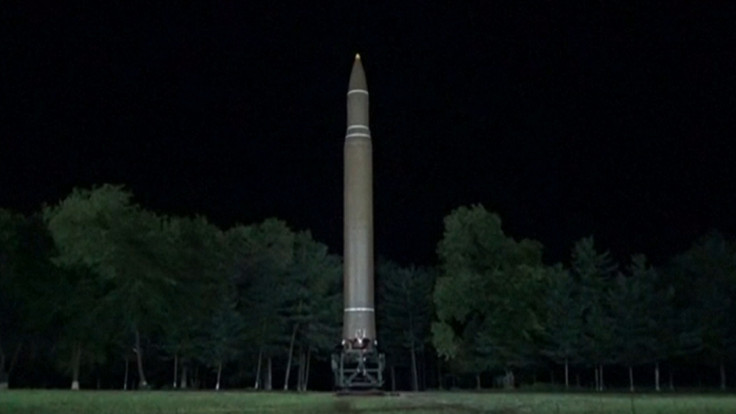 She will take part in a UK-Japan business forum as concerns mount among Japanese ministers about Brexit. Japanese companies invest £40bn in the UK. British business leaders will join the prime minister as a post-Brexit trade deal becomes a key focus of the visit.
She will try to get an agreement from her Japanese counterpart, Shinzo Abe, for a bilateral deal that can follow Brexit.
A government spokesperson told Sky News: "We feel that's a pretty good basis. We want the EU deal to be concluded swiftly. It is right that Japan focuses on concluding that deal."
Yoshiji Nogami, president of Japan Institute of International affairs, told the Financial Times: "We can't negotiate until Britain is out of the EU. I think what Mr Abe wants to hear from the Prime Minister is where she hopes to land on Brexit."