Despite a week of tough headlines on the fate of Brexit and her Conservative Party, Theresa May is reportedly very close to a deal with the European Union that would allow talks to start on trade and a transition deal.
The optimistic note was struck ahead of the British prime minister's meeting in Brussels on Monday (4 December) which will be a make or break moment over the terms of the UK Brexit deal.
An EU official told the Times that May and European Commission president Jean-Claude Juncker were on the verge of an agreement and that "It is solvable. We are 85% to 90% there".
A European diplomat told the paper there was broad consensus on the role of the European courts in protecting the rights of European citizens in the UK, while the Brexit divorce bill of around £50bn was "basically solved".
Still unresolved however is the thorny topic of the Irish border however, with a source telling the paper how "work is needed to find a formula to satisfy Ireland".
Dublin is looking for "regulatory convergence" with Northern Ireland, making the Irish Sea a de facto border, but this is vehemently opposed by the DUP whom the Tories rely on for a majority and who do not want to see anything akin to staying in the customs union or single market.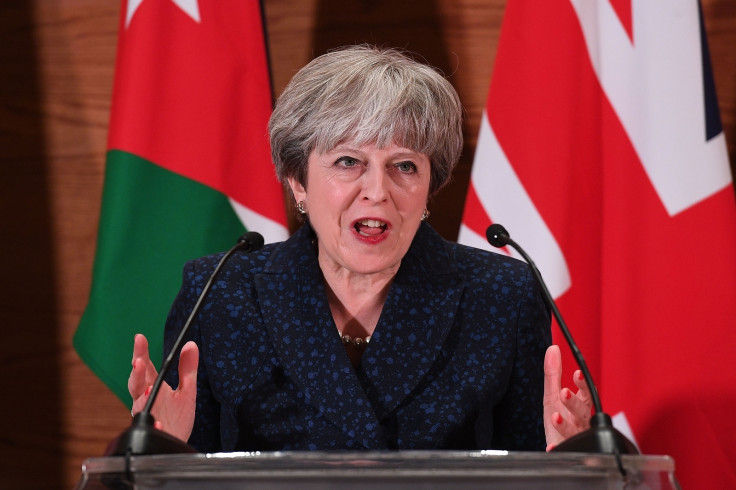 A Government source told the Telegraph there were "absolutely no prospect" of opposing the DUP on the issue and that: "the things that the Irish government wants us to sign up to are things that no British government could sign up to."
Meanwhile, the Health Secretary Jeremy Hunt raised the spectre of Brexit being scuppered after he warned that it may not happen if Theresa May was toppled.
Addressing concerns by pro-Brexit Tories over demands that the European Court of Justice (ECJ) has no jurisdiction over the UK, he told ITV: "The choice we face now is not between this Brexit or that Brexit. If we don't back Theresa May, we will have no Brexit".