From Theresa May to Madonna, why are powerful women still expected to grow old gracefully?
Is the cost of May's leather trousers really the problem, or the fact a 60-year-old woman wore them?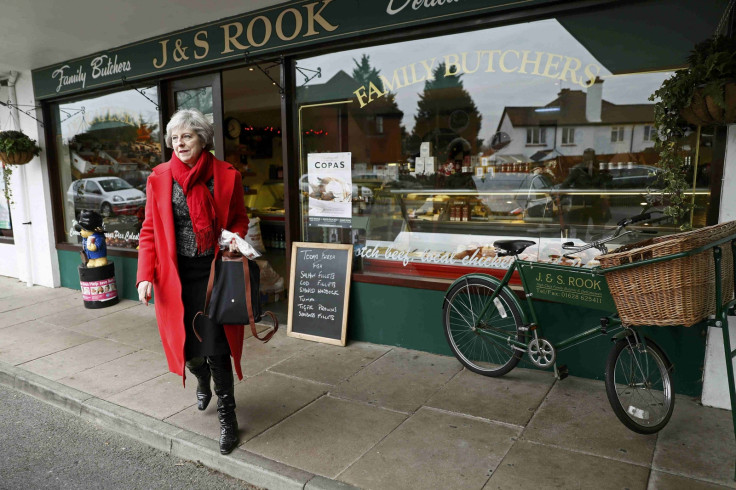 "There was never any suggestion that because I was a girl I couldn't do things." This was Theresa May explaining, in an interview last month, how growing up without perceived gender barriers helped her determination to become only the second woman prime minister of the UK. Yet it is what she was wearing for the interview with The Sunday Times, rather than what she was saying, that has become the bigger story. As a girl, the young May was told there was nothing she couldn't do. Now she is prime minister, she is told she cannot wear expensive leather trousers.
The pretext for her critics is that £995 is too much to spend on a pair of trousers, even if they are from one of her favourite labels, Amanda Wakeley. Together with £140 Burberry trainers, this look does not say Just About Managing but rather Managing Very Well, Thank You, it is claimed. How can she square her comments on the steps of Downing Street about governing a country that "works for everyone" with a wardrobe that is out of reach for all but the privileged few? To critics, including her fellow Conservative MP Nicky Morgan, they are the wrong trousers.
But this argument is misplaced, because the prime minister dresses in exactly the way we would expect her to. She has always defied the stereotype of Home Counties Conservative woman by having a healthier than average interest in fashion. She is the leading politician of this country, meeting world leaders and chairing Cabinet meetings. If she had suddenly started to dress differently, she would – rightly – be accused of spin and hypocrisy. Judge the prime minister on what she says and does – and does not do – for the hard-pressed and struggling of this country, not for whether her clothes convey enough faux empathy.
Yet I don't think this row is just about claims of being "out of touch". The undercurrent here is sexism and ageism. May has just turned 60, the age at which women are expected to suddenly give in to advancing years. Hemlines must be below the knee, heels must be below three inches, and leather trousers must be below a blanket folded away in a drawer. I say 60, but prominent women over 50 who dare to show off their legs are criticised.
May's predecessor David Cameron was often accused of being out of touch – remember the row about his bread-maker? – but he was never told he was too old to carry off a certain item of clothing. When Morgan says: "I don't have leather trousers" she betrays what she really means: middle-aged Tory women are not supposed to wear something as racy as that.
This week, on Good Morning Britain on Tuesday, host Piers Morgan pretended to vomit as he watched Madonna, 58, twerking in the passenger seat for the latest of James Corden's Carpool Karaoke. Morgan said Madonna was "an embarrassing old woman". I look forward to the 51-year-old GMB presenter's dawning realisation that in just seven years he will be an "old man".
We spend too much time telling women of all ages what they can and cannot wear or how they should behave. Women in public life are subject to far more scrutiny about their appearance than their male counterparts. Instead we should follow the example of Amy Schumer, who has responded to claims she is too "fat" to play Barbie in a new film by saying: "I say if I'm beautiful, I say if I'm strong. You will not determine my story. I will."
Morgan – Nicky not Piers – said the PM's trousers had been "noticed and discussed" in Tory circles, which is fine, but she should keep her views inside those circles and not air them in public. I hope that the prime minister wears her leather trousers at her next PMQs and draws on her own advice – that there is nothing a woman cannot do.
---
Jane Merrick is a freelance journalist and former political editor of The Independent on Sunday. She writes an allotment blog, www.heroutdoors.uk. Follow : @janemerrick23
---
© Copyright IBTimes 2023. All rights reserved.