The Prime Minister in waiting Theresa May is set to take over at No. 10 on Wednesday (13 July). While much has been said about May's political views, there has been precious little reported on the next Prime Minister's personal interests.
According to May's entries on the Members' Interests Register, the Maidenhead MP appears to be extremely fond of Russell and Bromley shoes. Alongside a number of entries for discount cards at the store, in 2002 May also received a gift of three pairs of Hot2Trot shoes from the chain.
Other stores that appear among May's entries include Amanda Wakeley, Hobbs, and L.K. Bennett. However, none feature as prominently as Russell and Bromley, which is listed almost every year since 2002.
The list in order of appearances:
Russell and Bromley − 2016, 2015, 2014, 2013, 2012, 2011, 2010, 2009, 2008, 2007, 2006, 2005, 2003, 2002
Amanda Wakeley − 2016, 2015, 2014, 2013, 2012
Hobbs Ltd − 2011, 2010
L.K. Bennett − 2011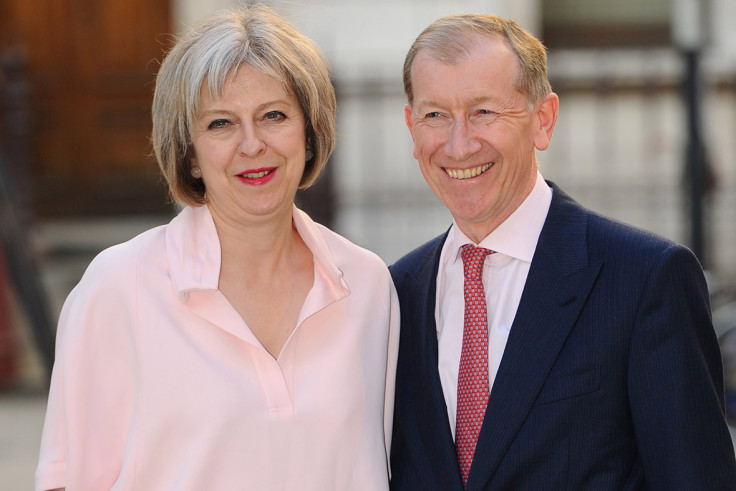 The entries for the designer stores feature under the "miscellaneous" section of the Members Interests' Register. Under the "gifts, benefits and hospitality" section, May registered a series of events attended by her and her husband Philip.
In 2000, May noted that the pair were hosted for dinner at the Waterside Inn at Bray by Lyondell plc, where she was gifted a Roux Brothers cookery book. In 2006, May and her husband took a return helicopter flight from London to Leeds, courtesy of Lord Harris.
Other gifts included six bottles of Veuve Cliquot "La Grande Dame" champagne from Moet Hennessy in April 2008. The couple attended events ranging from concerts, dinners and the Brit Awards in 2006.
The Members Interests' Register records information about financial interests that an MP has, which might be considered by others as influencing their words or actions in their role. It also logs benefits and gifts that the MPs receive and requires MPs to register their interests within 28 days, after which they remain on the Register for 12 months before expiring.