Theresa May is reportedly set to offer Brussels more cash in a Brexit divorce deal, as she is prepared to meet the EU's demands for more cash.
The British prime minister will meet the head of the European Council, Donald Tusk, on Friday (24 November) during which she is expected to say that she is prepared to offer more than the £20bn currently on the table, with the figure of up to £40bn being bandied about, according to Sky News.
Although no exact figure is expected from the talks, Britain would want any deal to be in return for a guarantee by the EU agreeing to beginning talks on trade post-Brexit.
However EU sources said the European Commission would reject any move to link an increased offer from Britain with an agreement on trade talks, as the divorce payment would relate only to past, not future commitments.
One EU diplomat told the Telegraph: "The sequencing is clear. First, concrete proposals that member states can consider and only then phase two. But I would say it's the first step in a seven-step tango to get sufficient progress in December."
May will be in Brussels for the Eastern Partnership summit, in which discussions will take place on how to protect former Soviet bloc countries from the threat posed by Russia.
The PM will hold one-to-one meetings on Brexit with European leaders.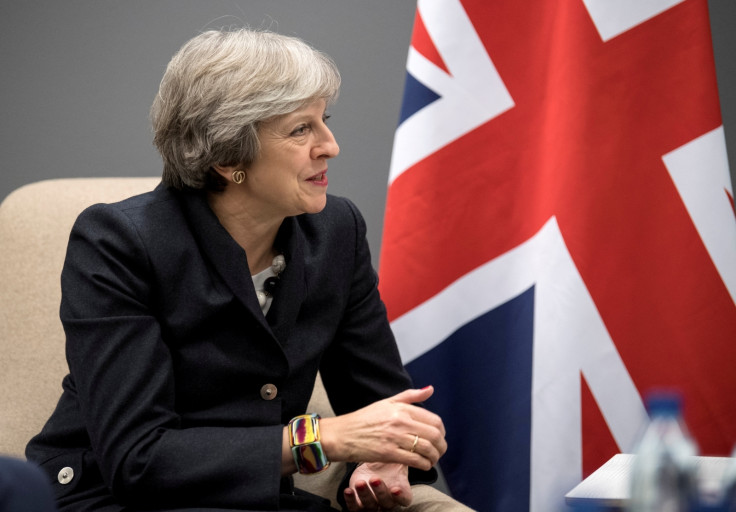 As well as attempting to make progress on the "divorce bill", she also wants to resolve problems over the Irish border and a new move by Spain to force a "hard Brexit" on Gibraltar.
The talks are hoped to pave the way for meetings in December with EU Brexit negotiator Michel Barnier, and European Commission president Jean-Claude Juncker, who himself said this week that the EU and the UK had got through the toughest negotiations.
"I am not yet in a position to be able finally to say that sufficient progress has been made to move on to the second phase of negotiations, dealing with the future relationship.
"We will see about that in the next few days...My hope would be that we move forward," Juncker said.