The British prime minister Theresa May has been urged to exploit the uncertainty following Germany's elections to demand a lower Brexit divorce bill, it has been reported.
With German chancellor Angela Merkel admitting that she may have to go back to the polls in her country after a breakdown in coalition talks following a ballot, May has been told to "sit tight" in the hope that the chaos could benefit Britain.
The Times said that Downing Street rejected claims that the UK may double its offer of £20bn Brexit offer, although the BBC reported that ministers broadly agree that it should up its financial offer if Brussels agrees to starting talks in December about a post 2019 trade deal.
The Times reported that senior Brexit-supporting Tories had urged May to use the chaos to demand a less expensive Brexit bill.
Jacob Rees-Mogg, Tory MP for North East Somerset, said that it would be "foolish" to improve any offer at a time of chaos for Merkel.
Former Tory leader, Iain Duncan Smith, told the paper: "When you look at what is going on in Europe the idea that out of that chaotic situation can come any sort of understanding is clearly not right, so we will have to sit tight."
However May has apparently secured an agreement with foreign secretary, Boris Johnson, and Michael Gove to take an improved offer to the European Council when it meets in December.
The paper reported how on top of the £20bn already mooted, there could be up to another £20bn in commissions to be put on the table for EU ministers to consider.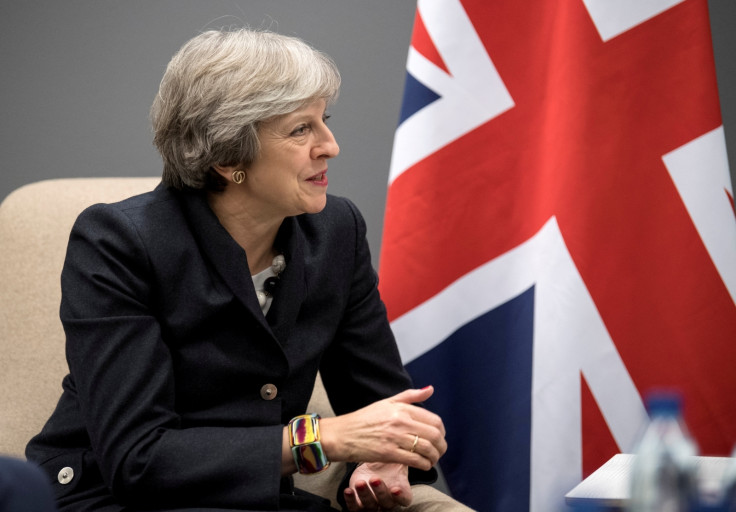 Meanwhile, the spectre of Brexit and what it means for the UK loomed ever larger when London lost its EU banking and medicine agencies on Monday (20 November).
The European Medicines Agency and the European Banking Authority will switch from their bases in Canary Wharf in the British capital to Amsterdam and Paris respectively, when the cities on the continent were selected after lots were drawn from a bowl.
The UK government had tried to tie the future of the agencies to Brexit negotiations but the EU's chief negotiator on Brexit, Michel Barnier, used the line by the British prime minister in saying: "Brexit means Brexit.
"The same people who argue for setting the UK free also argue that the UK should remain in some EU agencies. But freedom implies responsibility for building new UK administrative capacity," Barnier said in Brussels.