A fresh rift between Brussels and the UK could be forming, after Theresa May said European citizens who arrive in Britain in the post-Brexit transitional period will not be granted the same rights as those who came before.
Speaking to reporters during a three-day visit to China, the Prime Minister said the details were "a matter for negotiation for the implementation period, but I'm clear there is a difference between those who came prior to us leaving and those who will come when they know the UK is leaving".
Her stance puts Number 10 at odds with the European Union, which has offered a "status quo" transitional period lasting until December 2020. Freedom of movement and rights for EU citizens who settle in the UK during that period a crucial point of the offer put forward by Brussels.
Once the transitional period ends, Britain is expected to tighten up its immigration policy. Leaving the EU would bring freedom of movement to an end.
Restricted access to benefits, mandatory work permits and requirements to register on arrival have all been mooted as changes that could be implemented. Brussels, however, has repeatedly made clear none of those should apply to EU citizens who settle in Britain before Brexit.
"Citizens' rights during the transition are not negotiable," Guy Verhofstadt, the European parliament's Brexit coordinator, was quoted as saying by The Guardian.
"We will not accept that there are two sets of rights for EU citizens.For the transition to work, it must mean a continuation of the existing acquis with no exceptions."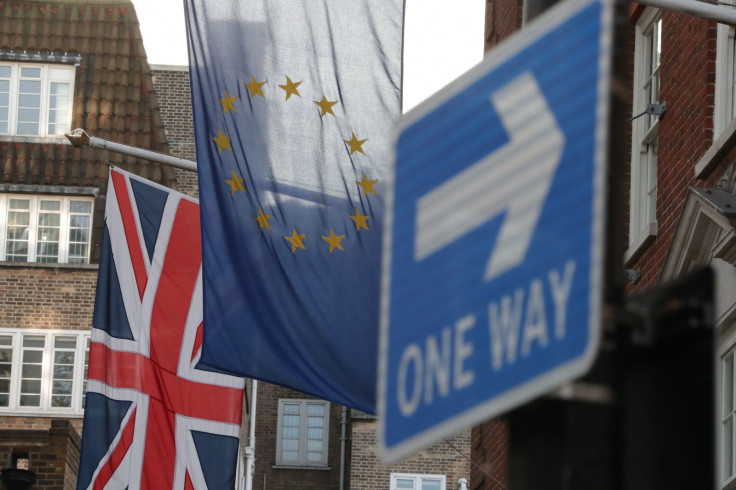 However, May insisted she wanted to dismiss the idea that the changes after leaving the bloc would be minimal.
"What we're doing now is doing the job that the British people asked the government to do which is to deliver on Brexit," she said. "In doing that they did not vote for nothing to change when we come out of the EU."
Those words, however, put her at loggerheads with Philip Hammond, who earlier this week revealed Britain was aiming for "very modest changes" post-Brexit.
The PM also added she did not want to extend the transition period beyond two years from March 2019, dismissing rumours Britain was "secretly negotiating" for three years.
"I said in the Florence speech that we expected it to be around two years because that is what seems to be the right period of time, practically," she explained.
"But I'm also very clear we are not talking about something that is going to on and on. We're leaving the European Union."
Meanwhile, questions over May's premiership continue after reports emerged a senior MP isset to quit in protest at her leadership.
The Sun reported that the minister, whom it did not name, was annoyed at the botched Cabinet reshuffle and was particularly angered when younger talent was not promoted to the front bench.
A friend of the minister in question told The Sun: "Many of us have made big sacrifices to be here. His view is that there is point in making them if we're going in wrong direction, and somebody has to do something about it."
A senior backbench Tory MP described the mood within the Tory party as "pretty tense".
There is concern at Number 10 that a high profile resignation could trigger a chain reaction and lead to the PM's departure.