Question marks over Theresa May's premiership continue with one senior MP set to resign in protest at her leadership, it has been reported.
The prime minister was forced to insist she was "not a quitter" while on a trade visit to China as pressure on her tenure mounted, but it has emerged that one senior minister in on the verge of a shock departure and would then seek to call for a new direction for the party.
The Sun reported that the minister, whom it did not name, was annoyed at the botched Cabinet reshuffle and was particularly angered when younger talent was not promoted to the front bench.
A friend of the minister in question told the Sun: "Many of us have made big sacrifices to be here. His view is that there is point in making them if we're going in wrong direction, and somebody has to do something about it."
A senior backbench Tory MP described the mood within the Tory party as "pretty tense".
There is concern at Number 10 that a high profile resignation could trigger a chain reaction and lead to the PM's departure.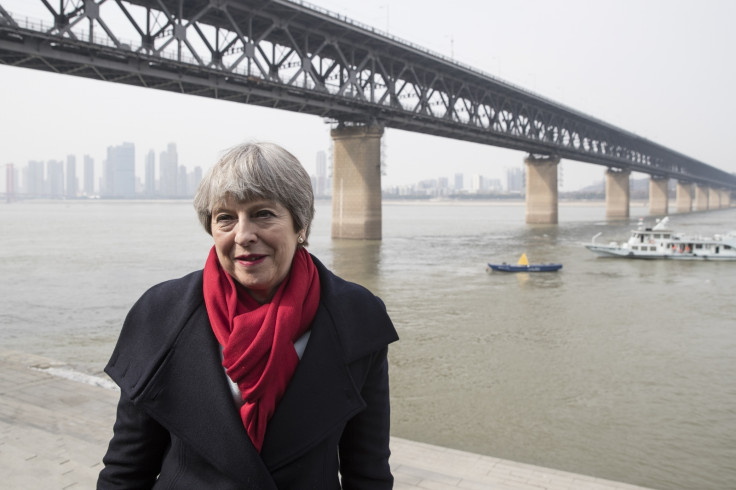 "Every knows Theresa has to go, but nobody is prepared to act until an obvious alternative for us to coalesce around emerges.If or when that happens, things could then move very quickly," the source told the newspaper.
Former Tory MP-turned-Times columnist Matthew Parris called for disgruntled Tory MPs to speak out against the prime minister, as unhappiness grows over a Brexit trade deal and a domestic reform agenda.
Separately, she said in China that she would oppose a proposal in which EU citizens moving to the UK during the transition period after Brexit would get residency rights.
"I'm clear there is a difference between those people who came prior to us leaving and those who will come when they know the UK is no longer a member," she said.