The UK will not be divided by the "hatred and evil" of the Finsbury Park attack, Theresa May said on Monday 19 June.
The British prime minister said the incident near a north London mosque at around 12.20am BST, targeted the "ordinary and the innocent" going about their daily lives.
"Today we come together – as we have done before – to condemn this act and to state once again that hatred and evil of this kind will never succeed," she said.
The Conservative premier spoke on the steps of Downing Street after chairing an emergency meeting of the government's top security officials, Cobra.
May revealed that the Metropolitan Police declared it a "terrorist incident" within eight minutes, with one man pronounced dead at the scene and 10 others injured.
The suspected driver of the van, 48, was detained by members of the public until he was arrested by police on suspicion of attempted murder.
"The early assessment by the police is that the attacker acted alone," May said. "Our thoughts and prayers this morning are with the family and friends of the man who died and those who were injured.
"On behalf of the people of London – and the whole country – I want to thank the police and the emergency services once again for responding as they always do with great professionalism and courage."
The prime minister said extra police resources have been deployed to reassure communities and police will continue to assess security needs of Mosques.
"This was an attack on Muslims near their place of worship. And like all terrorism, in whatever form, it shares the same fundamental goal," May said. "It seeks to drive us apart; and to break the precious bonds of solidarity and citizenship that we share in this country. We will not let this happen."
She added: "It is a reminder that terrorism, extremism and hatred take many forms; and our determination to tackle them must be the same whoever is responsible.
"As I said here two weeks ago, there has been far too much tolerance of extremism in our country over many years – and that means extremism of any kind, including Islamophobia."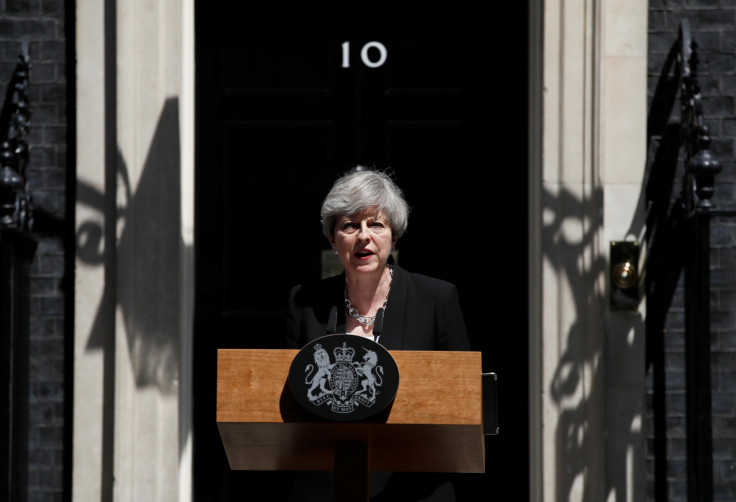 Labour leader Jeremy Corbyn, who is also the House of Commons representative for Finsbury Park as the MP for Islington North, described the attack as "horrific and cruel".
"I offer my condolences to the family and friends of the man who has died, and our thoughts are with the people who have been injured, their family and friends," he said.
"As the local MP, I have met with Muslim community leaders at the Muslim Welfare House alongside Islington Council Leader Richard Watts, the council's Chief Executive Lesley Seary and the Metropolitan Police. Richard and I will attend prayers at Finsbury Park mosque later today.
"I appeal for people and the media to remain calm and respectful of those affected. In the meantime, I call on everyone to stand together against those who seek to divide us."