The UK government will not provide a "running commentary" on its Brexit negotiations with the EU, Theresa May told MPs this afternoon (7 September).
The prime minister's statement comes after Number 10 distanced itself from Brexit Secretary David Davis, who had suggested the UK staying in the single market was "improbable" due to May's desire for tougher immigration rules.
A Downing Street spokeswoman later told journalists that Davis, a Leave campaigner, was making a personal view at the dispatch box.
The senior Conservative was not present on the frontbench alongside May and Foreign Secretary Boris Johnson as the former made her statement following prime minister's questions.
"We will not reveal our hand prematurely and we will not provide a running commentary on every twist and turn of negotiations," she said.
The latest remarks from May on Brexit come after she ruled out triggering Article 50 of the Lisbon Treaty – the official mechanism to split from the Brussels – this year, and said parliament would not have a say on the issue.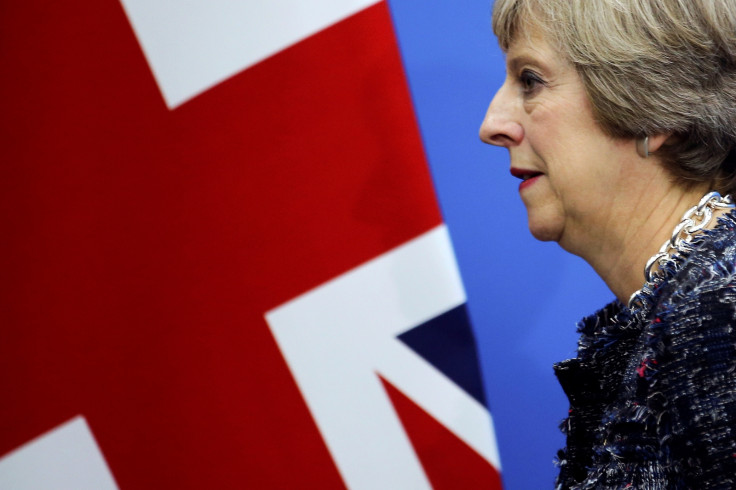 The Conservative premier has also ruled out holding a second referendum on the UK's membership of the EU after Labour leadership challenger Owen Smith called for another ballot to "ratify" Brexit conditions.
But May has faced criticism from Brexit backers for rejecting the idea of the UK adopting an Australian-style visa system, a programme that was backed by Vote Leave and Foreign Secretary Boris Johnson during the campaign.
The prime minister, however, has hinted at tougher immigration measures, though those have yet to be revealed.
The latest official figures from the Office for National Statistics showed that net migration to the UK hit 327,000 in the year to March 2016, down 9,000 but still well above the Tories' "tens of thousands" target.
Chancellor Philip Hammond, meanwhile, is meeting top City figures, including the CEO of the London Stock Exchange Group and the chairman of HSBC and Barclays, to discuss Brexit.
"I understand the scale of the potential impact leaving the EU could have for parts of the financial services industry," Hammond said.
"That is why I am determined to listen to what the industry has to say on key issues, like access to the single market.
"We want the best deal for trade in UK goods and services, including our world leading financial services industry."