Theresa May has issued a stern warning to human traffickers around the world and told them: "We are coming after you." Speaking at an event in London on Wednesday (12 October), the British prime minister vowed to lead global efforts to put an end to the illegal trade, which reportedly affects more than 46 million people around the world.
In 2015, the country passed tough anti-slavery legislation, under which human traffickers could be sentenced for life. The laws also make it compulsory for companies in the UK to ensure their supply chains are free from slavery.
In September, the prime minister said that she would allocate £33.5m ($40m) from the foreign aid budget towards fighting slavery in countries from where people are being smuggled into Britain.
At the event, May said: "To the victims of modern slavery: We will not ignore your plight. We will not turn away. We will not shut our eyes and pretend your suffering does not exist.
"We will work tirelessly, relentlessly pursuing the perpetrators of these appalling crimes so that victims of slavery can go free. And my message to these criminals is simply this: We are coming after you.
"This is a global phenomenon that knows no geographical boundaries, crossing not just borders but over the internet. So we need a radical domestic and international approach to target every aspect of this despicable trade and strip the slave drivers of the profit they make out of human suffering by putting them behind bar."
Human trafficking is estimated to generate £123bn ($150bn) in illegal profits each year.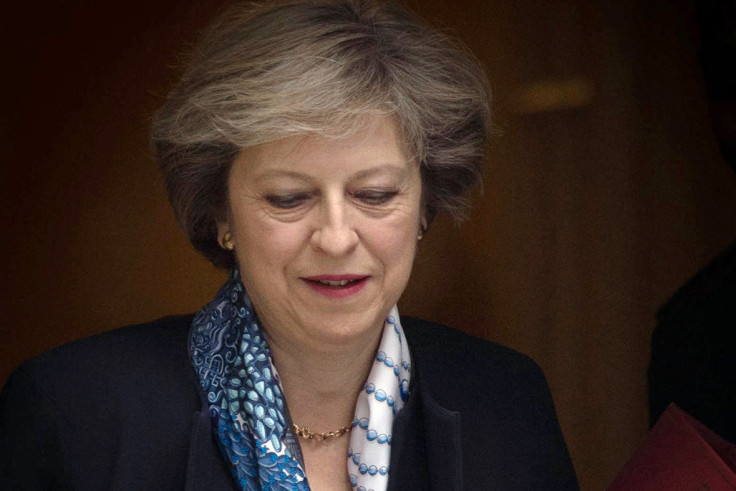 Meanwhile, Kevin Hyland, Britain's first independent anti-slavery commissioner said coordinated measures need to be taken by governments, civil societies and the private sector to eradicate slavery.
"(From) the children working in the mines of Congo, labouring to produce cobalt for smartphone batteries, the Nigerian girls raped and trafficked across the Sahara to work as sex slaves, (to) the eastern European men exploited in shocking conditions in car washes across the UK.
"Now is the time to stop talking and start doing as we will be judged solely on our actions, not our words," he said.
Alhassan Bangura, a 28-year-old footballer from Sierra Leone is a survivor of modern slavery who was trafficked to Britain at the age of 14, said he hopes the government takes proper measures to end the inhumane practice.
"I can't say enough has been done so far, but this is a good platform. The prime minister is here backing us to tackle it and hopefully we can get somewhere," Bangura told the Thomson Reuters Foundation.