Thibaut Courtois has no interest in moving to the Chinese Super League and insists he is in football to "play in big teams and win trophies". The Belgian international, who has been in excellent form in goal for Chelsea this season, believes some players are thinking about what they will do when their football career ends rather than trying to achieve things during their time in the game.
Foreign goalkeepers are not permitted to play in the Chinese Super League, but Courtois has no desire to join his former Chelsea teammates in East Asia anyway. Oscar, John Obi Mikel and Ramires have all left Stamford Bridge for China in recent seasons, Diego Costa was recently the subject of strong interest from Tianjin Quanjian, but Courtois wants more from his football career than just money.
"Some players are more concentrated on what they will do after their football career and want to make sure their lives are financially settled," Courtois told Sky Sports. "I prefer to play in big teams, earn a little less money and win trophies."
Courtois has been recently linked with a move to Real Madrid but revealed he has "never felt so good" at Chelsea and is happy with his performances under Antonio Conte. The former Atletico Madrid goalkeeper believes he has improved as a player over the last few seasons and told of the "good atmosphere" within the Chelsea camp.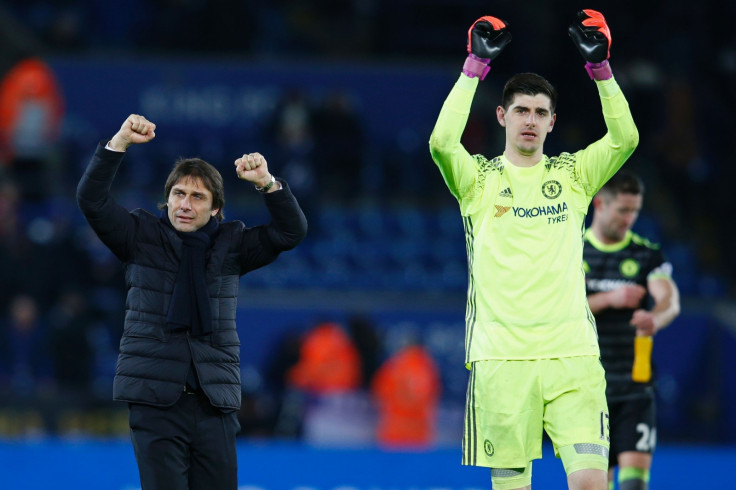 "I have never felt so good since I arrived in Chelsea," Courtois added. "On the field, I am good, I make the decisive stops when it is necessary.
"Sometimes I have just one or two to do. Against Hull City, it was a little more at the weekend. But otherwise, I try to be ready to help the team. My game has improved a lot in the last two seasons.
"I sometimes have a few moments that are very difficult to manage but I'm doing well. I feel very confident right now. There's a good atmosphere in the group. Lots of jokes and banter but we work hard and enjoy it."