Myanmar is celebrating Thingyan, a Buddhist water festival, which sees thousands of people filing the streets to call in the new year. Beginning on 13 April (in the Western calendar), the four-day festival sees people douse each other in water, which symbolises spiritual cleansing in order to begin the new year free from impurities. The water also symbolises fortune and purity that will clear all diseases, sins and bad luck, so it is thought that the wetter you get, the more good luck you will receive in the new year.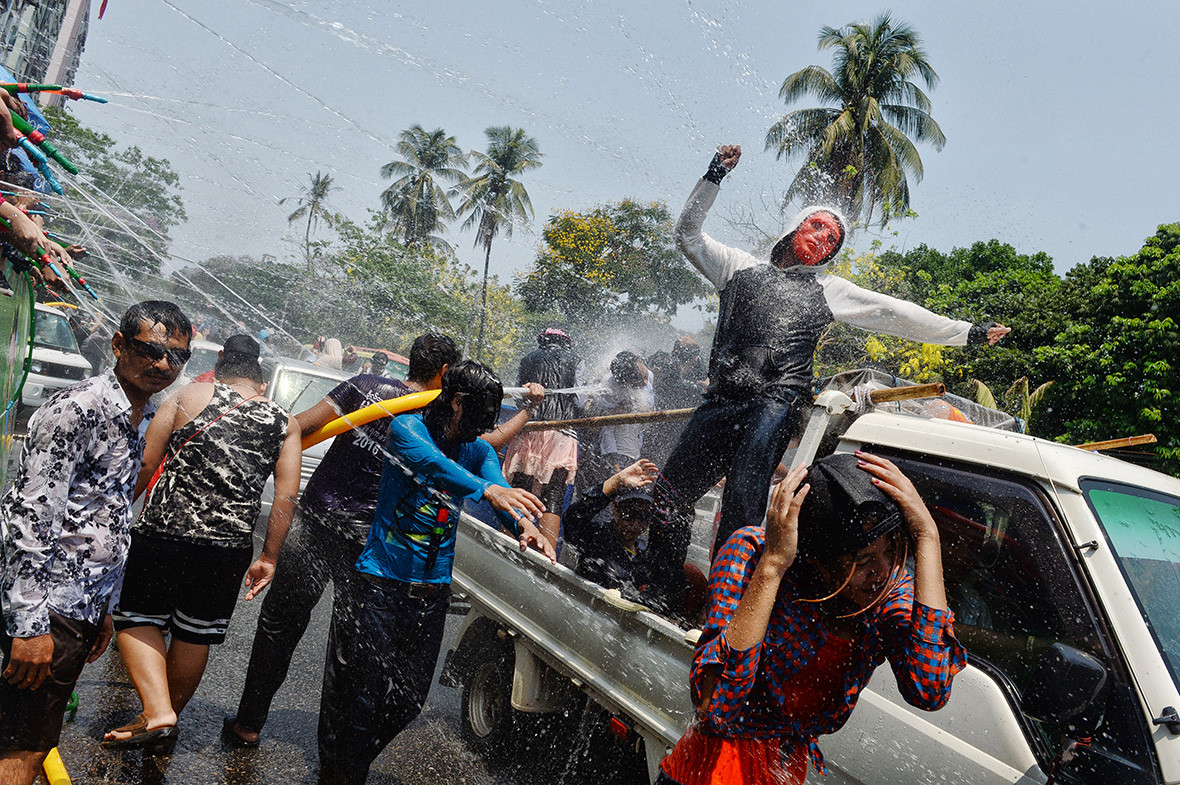 Traditionally before the beginning of Thingyan, people listen out for a signal,a giant cannon. Once fired, they come out with pots of water and sprigs of thabyay, before throwing the water onto the ground with a prayer. The sprinkling of water was to wash away the sins of the previous year. Modern-day celebrations have since put temporary water-spraying stations in place, which often double as dance floors. People use these stations to throw water at one another during the mass water fight.
Thingyan is one of the many festivities kicking off in the southeast region, including Thailand's Songkran festival and Nepal's Bisket Jatra, all of which bring in the new year.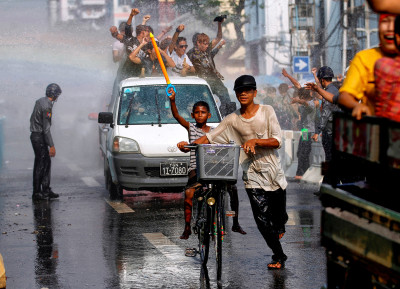 "Thingyan is great fun. We cannot see this kind of festival in western countries. We should enjoy this festival the best we can," 23- year-old Thura Tun told Reuters.
There are other traditions marking Thingyan, which include visiting the temple, washing hair and cutting. It is believed that such acts will sweep away bad omens and welcome in the new tidings. People often go home to celebrate the festival with their family.