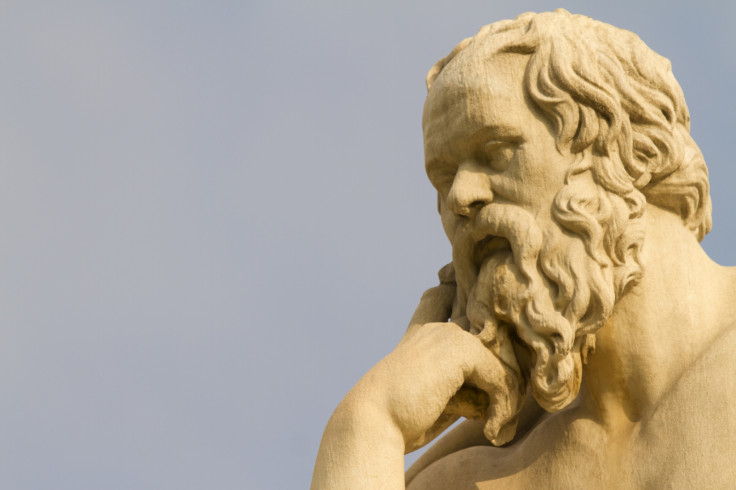 Thinking like Aristotle and Plato could help children as young as nine in the UK boost their exam results, according to the Education Endowment Foundation (EEF).
The charity, set-up by the Sutton Trust in 2011, found that philosophical discourse around topics like truth, fairness and knowledge can improve the primary school children's progress in maths and reading.
The findings are based on a trial, conducted by Professor Stephen Gorard, Dr Nadia Siddiqui and Dr Beng Huat See at Durham University, which involved 3,159 pupils across 48 UK schools.
"Our results suggest that these philosophy sessions can have a positive impact on pupils' maths, reading and perhaps their writing skills," said Gorard.
"But crucially, they seem to work especially well for the children who are most disadvantaged. This is very encouraging as we, along with the EEF, are committed to helping tackle educational disadvantage."
The report argued that the Philosophy for Children scheme, which costs £30 ($46) per pupil, could be a "promising and effective way for schools to spend their pupil premium and improve outcomes, particularly for disadvantaged pupils".
Alexia Fox, assistant head teacher of Hinde House School in Sheffield, said: "Philosophy for Children has made a huge difference to the way our children interact with each other. In the playground, they can talk about their disagreements.
"They now respect other children's points of view. In the classroom, their ideas are far more developed as they are better equipped to understand how others think and accept that these opinions are all valid."
A Department for Education spokesperson said: "We know the best schools focus on these crucial subjects, while providing a rounded curriculum that helps pupils explore and debate the issues that have shaped modern Britain.
"We trust individual headteachers to pick the curriculum and activities that best help their pupils succeed."