A tit-for-tat mortar and missile assault between Gaza militants and Israeli forces has stretched a ceasefire between the two sides to breaking point with warnings by the Israeli government that it could annexe the Gaza Strip.
Militants in Gaza fired 20 rockets into southern Israel in retaliation for an Israeli airstrike which killed three Palestinians.
"It's a barrage such as we haven't seen for two years," Haim Yellin, a local municipal official, told Israel Army Radio.
No one was hurt and Israel's Iron Dome rocket defence system shot down three of the rockets, according to the IDF.
Foreign minister Avigdor Lieberman said: "There is no choice but a full takeover of the [Gaza] Strip.
"No sovereign country can accept a situation whereby dozens of rockets land on peaceful cities, villages and kibbutzim," he said.
"There is no price we cannot pay for the security of the citizens of Israel."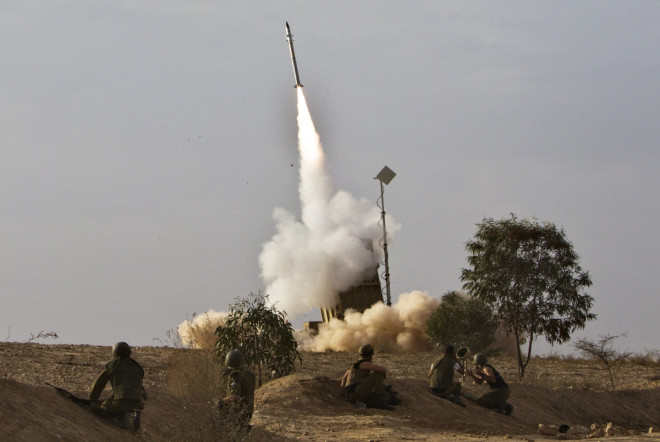 Islamic Jihad claimed responsibility for the attack, according to Palestinian media.
"It appears as though the waves of rockets have come in response to our preventive operations of yesterday," Israeli prime minister Benjamin Netanyahu said.
"We shall continue to thwart and attack those who seek to attack us, and shall act against them with great force."
The continued fighting has led to warnings that a third intifada, or uprising, could occur in the Occupied Palestinian Territories. Palestinian Authority spokesman Nabil Abu Rudeineh said: "The latest Israeli escalation can lead to the situation spiralling out of control."
This week Israel killed six Palestinians as Amnesty International released a report entitled Trigger Happy, which condemned IDF human rights violations in the West Bank.
Among the dead was Saji Darwich, a Palestinian student, shot in the head by IDF soldiers near Ramallah and a Palestinian-Jordanian judge who was killed at the Allenby Bridge crossing between the West Bank and Jordan.