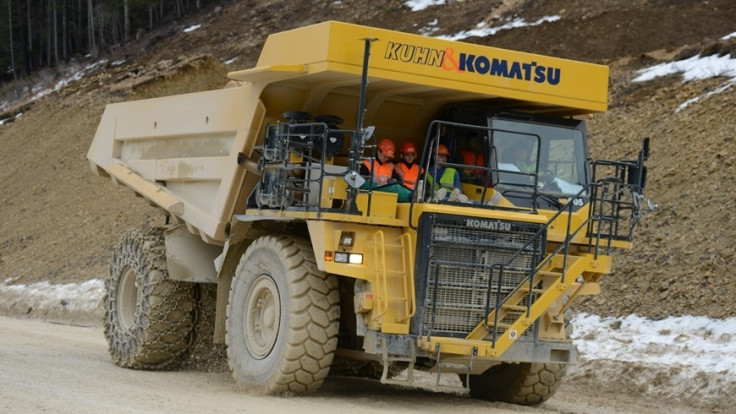 Two Swiss companies have joined forces to create what they claim is the largest electric vehicle in the world. Dubbed the "e-Dumper", the converted 45-tonne truck will boast a 700 kWh battery pack and is expected to start ferrying loads of up to 65 tonnes this autumn.
The monster vehicle is based on a used Komatsu HD 605-7 dumper truck that is being stripped and reconstructed by Lithium Storage GmbH and Kuhn Schweiz AG. The team will then set about replacing the dumper truck's diesel engine with an electric powertrain and enough battery power to run roughly eight standard Tesla Model S cars.
Once complete, the e-Dumper will be used to transport materials from a quarry on the mountainous slopes of Chasseral to a cement works near Biel. The Swiss consortium behind the project estimate that the truck could make the journey up to 20 times a day.
While the sheer spectacle of the vehicle alone is almost impressive enough, the team behind the project hopes to go one step further and use a process called regenerative braking to keep the truck's enormous battery ticking.
"The electric drive carries key advantages for these journeys: instead of heating up the brakes during the descent, the gigantic electric engine acts like a generator recharging the battery pack," the team claims.
"The empty truck then uses this energy to travel back up the hill. If all goes as planned, the electric dumper truck will even harvest more electricity while travelling downhill than it needs for the ascent. Instead of consuming fossil fuels, it would then feed surplus electricity into the grid."
At present, the project only consists of a single prototype, costing a whopping $1m on its own. However, if the trial later this year is successful, its creators hope to convert up to eight more trucks from gas-guzzlers to electric behemoths.