Does this little girl deserve to be bullied?
I was beaten for looking different. No campaign should encourage bullying.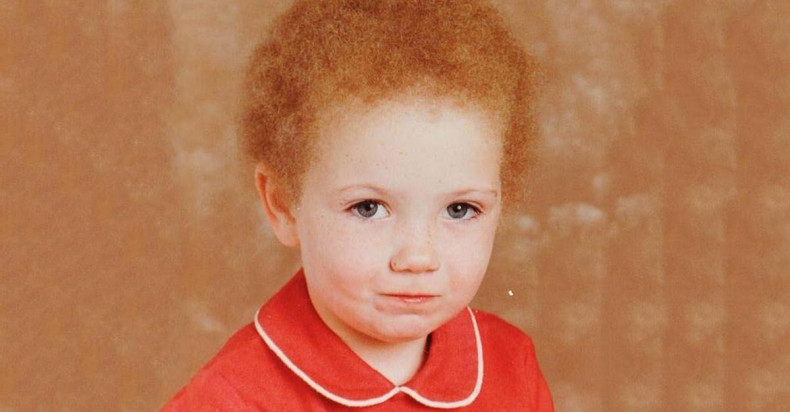 From the moment I started school at aged 4, I knew I was different. I was reminded of that fact daily. As a little girl I had no idea just how much offence my appearance could cause, but I got to understand this very well over the years.
My parents had split up, so I'd moved to a new area and school and what I remember most from those early school days is the older boys laughing and spitting at me and my 'ginger Afro' on the school bus. Everybody looked, most stared, some commented.
Though I got used to the reactions to my appearance, my wish for them to end didn't dissipate.
My troubles continued daily throughout school. Some standout moments include a boy who was bullying me breaking my arm. At 13, I tried to stand up to him and retaliate. That resulted in my body being beaten black and blue by a gang of kids from my previous school I'd had to leave due to the bullying. Not a single person in the park came to help.
The schools seemed to know. Some teachers even laughed themselves – one once tugged on my hair.
There are many more stories I could tell, but I don't want to paint myself as a victim. I'm far from that now; when I look back I'm proud of how far I've come, so there's no need to bring out the violins. But it is why I am so passionate about children's state of mind and well-being. School should be a happy time a time of learning and nurturing, but for too many children it couldn't be further from this.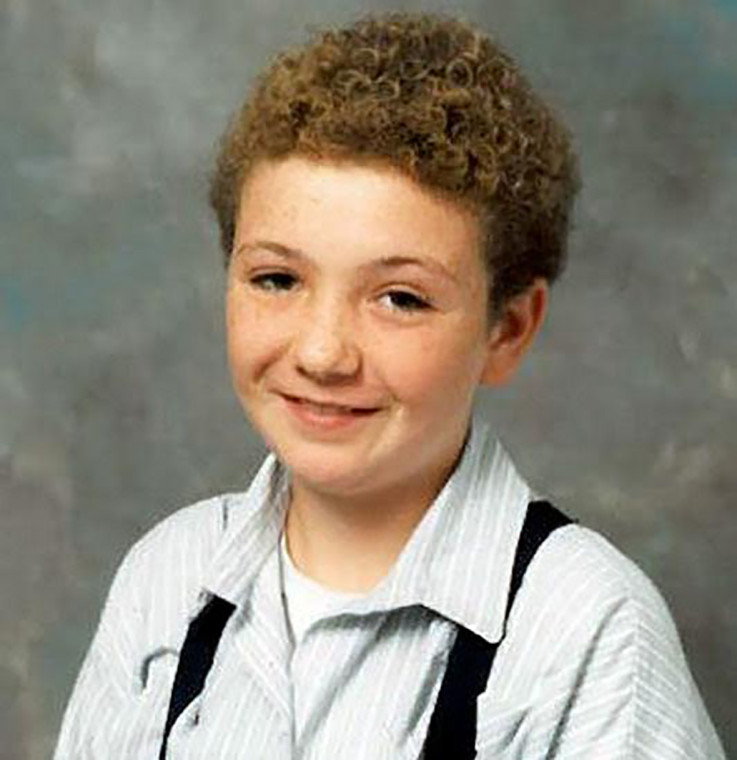 Natalie Harvey age 12
Handout
Sadly, it can also continue into adulthood. In 2011, I was getting trolled so badly for a childhood picture that I was one of the first people to take police action, which resulted in the troll getting a harassment order. People then started getting in touch with me and asking for advice – at one point I was receiving thousands of messages.
Having been bullied to the point of trying to take my own life I wanted to do more to help, so I set up Combat Bullying in 2011 as a platform for people to get in touch. I knew how these people were feeling.
My day/night job is a community support worker for the elderly, but I also volunteer at the CIC (community interest company) by working on various community and national projects with children aged from 4 upwards through creative arts, singing, dance and drama we work on self-esteem boosting, self-confidence, friendship and talking about ourselves and our emotions.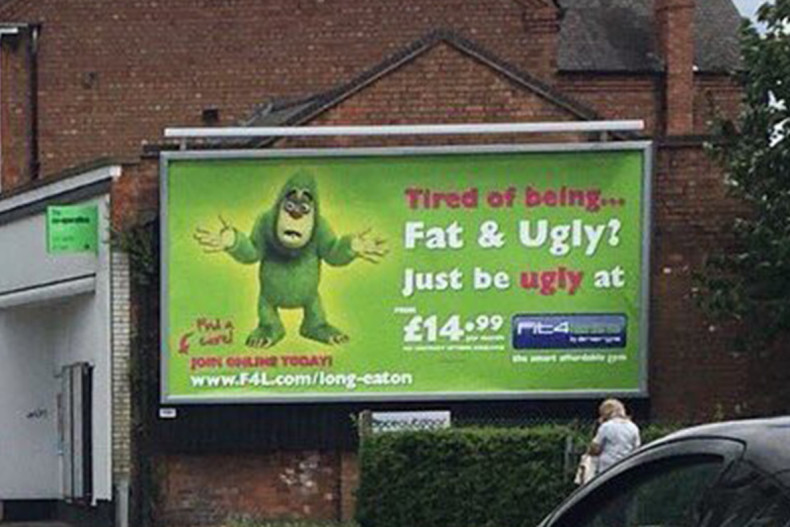 This week a poster for Fit4Less appeared in Sawley in Debyshire. I get it, it's a joke. But the reason I took 'offence' was because – as it is located in the heart of a community high street – children had actually asked me and other parents what it meant. This style of marketing is old-fashioned, and yes, it will gain publicity for its controversy, but ultimately it's spreading a message of hate. Bullying is endemic in our society, and it's our job to protect our children. It might sound trite, but they are our future.
Campaigns like this can be brushed off as 'just a bit of fun' with critics told to 'lighten up' and told to 'we need to poke fun at ourselves'. Well, let us do that ourselves and not have a gym encourage others to do it. I am sick of seeing cruelty and cheap jokes at the expense of others – I was everybody's cheap joke at school. Could you tell a four year old that they can't change their face, so they should just put up with the abuse?
GALLERY: Selection of comments to Natalie Harvey since commenting on the poster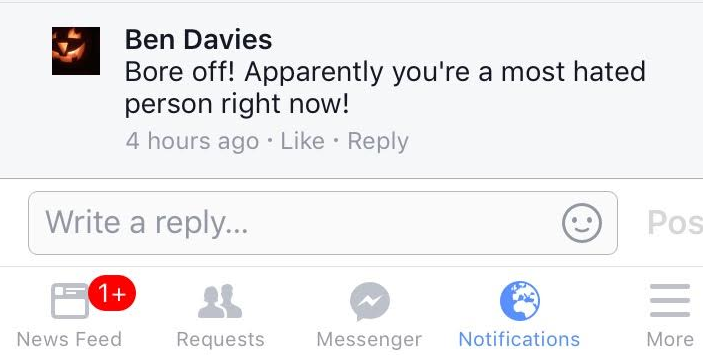 ---
The Samaritans provides a free support service for those who need to talk to someone in the UK and Republic of Ireland. It can be contacted via Samaritans.org or by calling 116 123 (UK) or 116 123 (ROI), 24 hours a day, 365 days a year.
If you or someone you know is suffering from depression, please contact a free support service at Mind.org.uk or call 0300 123 3393. Call charges apply.
---
Natalie Harvey is founder of Combat Bullying
---