Twitter has begun rolling out its new 280 character limit and Donald Trump is already making the most of it, along with many other users.
The social media website trialled the new character limit for Tweets from 140 to 280 in September, and announced on 7 November that this would now be rolled out to all users in languages "where cramming was an issue".
The US president began going over the old limit immediately, beginning at 1am GMT on November 8.
In a 216-character explanation of his latest Asian tour itinerary, he said: "Getting ready to make a major speech to the National Assembly here in South Korea, then will be headed to China where I very much look forward to meeting with President Xi who is just off his great political victory."
As you may expect on Twitter, Trump drew criticism straight away. Dave Pell, who writes the NextDraft newsletter, joked: "No one saw [Twitter boss] @jack's plot. But 280 has totally defanged this troll. He's a bore."
German activist Ali Utlu responded to Trump's Tweet by saying: "Oh no, with #280characters you can start world war 3, 4 and 5 now at once in one tweet.. We are doomed!"
Before the president had even done his first long-form Tweets, writer and editor Rachel Holdsworth said: "Oh god, I just thought about Trump and 280 characters."
Trump continued embracing the new character limit undeterred by any criticism.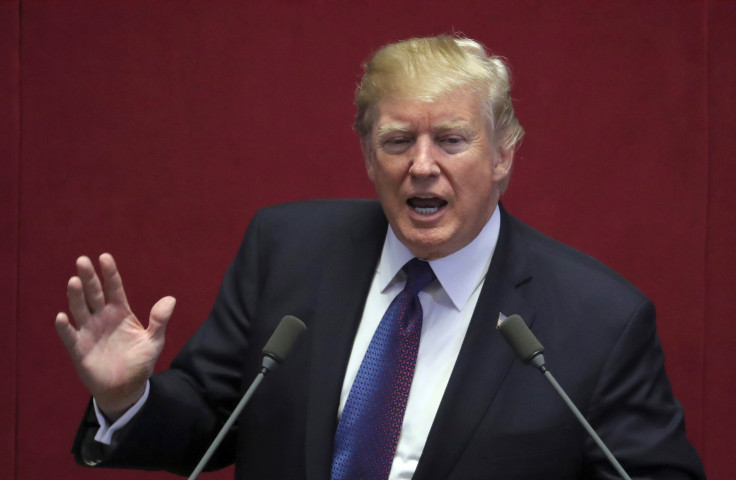 Forty minutes later, he used 215 characters to Tweet: "Ed Gillespie worked hard but did not embrace me or what I stand for. Don't forget, Republicans won 4 out of 4 House seats, and with the economy doing record numbers, we will continue to win, even bigger than before!"
He was commenting on Republican Gillespie's loss to Ralph Northam in the governorship race in Virginia.
Later, in a series of Tweets sharing clips of his speech in South Korea, Trump Tweeted his longest comments yet at 247 characters.
He said: "The U.S., under my administration, is completely rebuilding its military, and they're spending hundreds of billions of dollars to the newest and finest military equipment anywhere in the world, being built right now. I want peace through strength!"
In another Tweet, he added: "The North Korean regime has pursued its nuclear & ballistic missile programs in defiance of every assurance, agreement, & commmitment it has made to the U.S. and its allies. It's broken all of those commitments..."
Other users used the new 280 character limit to speak poignantly about the results of the US gubernatorial and other elections.
Time correspondent Charlotte Alter summed it up by saying: "A trans woman beat the guy who introduced the bathroom bill. A gun victim's boyfriend beat a delegate with an "A" grade from the NRA. A civil rights lawyer who sued the police department just became the top prosecutor in Philadelphia. Something's happening here, folks."
Others joked about the languages and people that would particularly benefit from longer Tweets, such as the Welsh. Media law trainer David Banks said: "It appears, my friends, that finally, and not before time, I have 280 characters. If ever a nation needed 280 characters, it is the Welsh, indeed to goodness, for we'll never say in one word, that which we can say over a whole morning, with tea and Welsh cakes. Free at last /125"
Explaining the change, Twitter said: "In September, we launched a test that expanded the 140 character limit so every person around the world could express themselves easily in a Tweet. Our goal was to make this possible while ensuring we keep the speed and brevity that makes Twitter, Twitter. Looking at all the data, we're excited to share we've achieved this goal and are rolling the change out to all languages where cramming was an issue."
Japanese, Chinese and Korean tweets are not included in the changes.
During the trial most Tweets from people with the higher limit still used 140 characters or fewer, Twitter said, so the website's traditional brevity remained.