Virginia's longest serving and one of most socially conservative lawmakers in the US was unseated on Tuesday (7 November) by Danica Roem, a Democrat, who made history as the first openly transgender person to be elected and seated in a US state legislature.
"Discrimination is a disqualifier," Roem said on Tuesday night as her margin of victory became clear. "This is about the people of the 13th District disregarding fear tactics, disregarding phobias . . . where we celebrate you because of who you are, not despite it."
The 33-year-old newspaper reporter defeated Bob Marshall who has been serving since 25 years in the northern Virginia House of Delegates district.
Marshall, 73, frequently used Roem's gender against her throughout his campaign. He even misgenders her at times.
Roem who openly discussed her gender identity during her campaign said she always wanted to keep her focus on jobs, schools and most importantly on northern Virginia's traffic congestion, CBC news website reported.
She also argued that Marshall, who served in the house since 1992, spent a lot of time on social policy.
Marshall posted a concession message on his Facebook page saying, "For 26 years I've been proud to fight for you, and fight for our future," he said. "I'm committed to continue the fight for you, but in a different role going forward."
In September, Roem said that her candidacy gave hope to others.
"The message that I can succeed because of my gender, not despite it, because of who I am without being afraid of who I am a human message," she told Cosmopolitan. "It's something that even if you are cisgender, but you have some reason that you've been singled out in your life, you have some reason that you've been stigmatized in your life, you've had some reason when you've been cornered in your life for being yourself, you can look at me and say, 'If she can do this, so can I.'"
Roem, who started her therapy to begin her gender transition at the age of 28, has earlier said that politics should be inclusive of all.
"No matter what you look like, where you come from, how you worship or who you love, if you have good public policy ideas, if you're qualified for office, you have every right to bring your ideas to the table," she said, according to CBC website.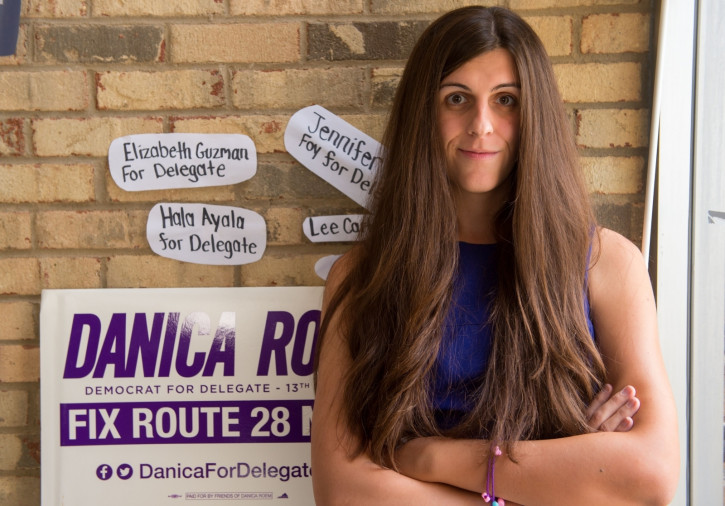 Aisha C. Moodie-Mills, president & CEO of Victory Fund, in a statement said, "Tonight voters chose a smart, solutions-oriented trans leader over a divisive anti-LGBTQ demagogue — sending a powerful message to anti-trans legislators all across the nation."