From campmates agendas to onscreen mishaps, nothing escapes I'm A Celeb viewers, with the British public noticing something rather odd about Ant McPartlin's watch.
While the show features clips from the previous day in the jungle, Ant and Dec are thought to host much of the ITV show live, which includes the Bushtucker Trials.
Some fans of the show have hit out at presenters Scarlett Moffatt and Joel Dommett on its spin-off programme on ITV2, Extra Camp, of hoodwinking viewers, leading them to believe it is broadcast live, after close inspection of McPartlin's obscured watch.
One eagle-eyed viewer queried: "Why is Ant's watch covered over on Extracamp (sic) is it because it's not live?"
Another tweeted: "Why is Ant's watch covered over on Extracamp is it because it's not live and is As Live because Richard Madley's watch was showing a different time to the tv time on Monday night."
Moffatt and Dommett addressed the queries on Saturday's episode of Extra Camp, with the Geordie star joking it is obviously live because "that's why they make lots of mistakes".
Since McPartlin is asked almost every year about the watch scenario, he has had to solve the mystery for viewers.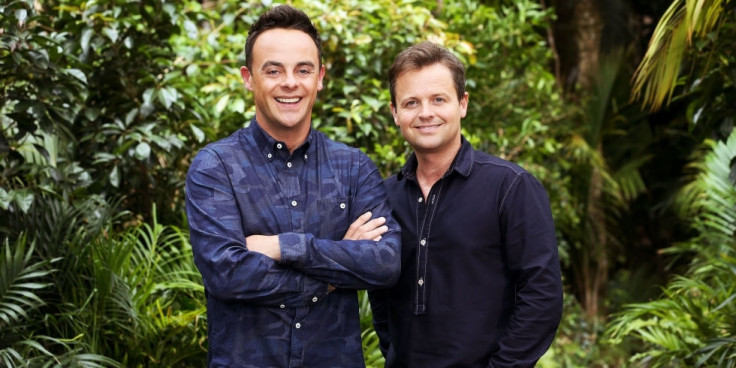 According to the 42-year-old star, the real reason his watch dial is covered is so that the celebrities do not see what time it is when he and Dec enter camp to announce who is leaving or who has been chosen to do a trial.
Declan Donnelly and Medic Bob are also forced to cover up their watches, and anyone else who has contact with the high-profile campmates. Moffatt, who won the series in 2016, claimed: "I think it's just so you're really disorientated."
She added: "We had no concept of time in there."
The star revealed that last year's camp went to bed around 4pm one day, thinking it was much later, and had to be told it was not actually bedtime.
Meanwhile, Rebekah Vardy was the third person to be voted off the show last night (4 November), and spilled the beans on fellow campmate Iain Lee, who she believes has a game plan.
After claiming she wants Georgia 'Toff' Toffolo to win, she said: "Honestly he is fake. I have spent a lot of time with Iain and I was so careful what I said on the VT and what I didn't, but now I will let it out.
"He has got a game plan and I hate people who pretend to be something they are not.
"He is going in there to win and he is playing the sympathy card and he isolates himself from the rest of the camp and then as soon as the cameras are on he wants the limelight."
I'm A Celeb continues tonight at 9pm on ITV.