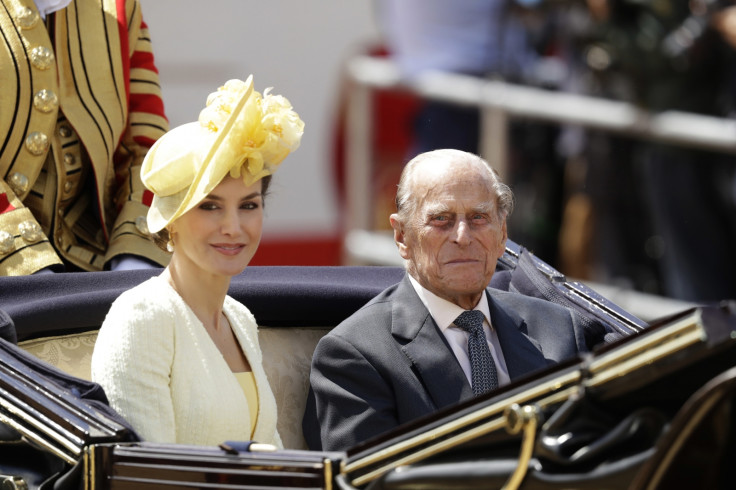 London weather may be a little chilly and overcast, but Queen Letizia thought she'd bring the sunshine from Spain on her official visit to the UK with husband King Felipe VI today (12 July).
The 44-year-old former news anchor wowed in her vibrant outfit for her first appearance on a three-day state visit to the UK, catching the eye in a bright yellow dress suit.
Letizia stuck to what she knows best in terms of style, choosing to wear her go-to Spanish designer Felipe Varela for the day. The long-line collarless lemon blazer featured a minimal style and textured fabric, and complimented the royal's slimline physique.
The figure-hugging dress worn underneath was in a darker shade which matched her statement bespoke fascinator hat by Maria Nieto, while the lace trim of the number was the same colour as the coat.
Letizia tied the custom made ensemble together with a pair of Duchess of Cambridge-favourite nude patent stilettos. While Kate is a fan of the LK Bennett variety, Letizia opted for a £550 pair from Prada.
The King and Queen of Spain enjoyed a private lunch with the British Royal Family inside Buckingham Palace today – where they were served Laureate's Choice – a sherry selected by poet Carol Ann Duffy.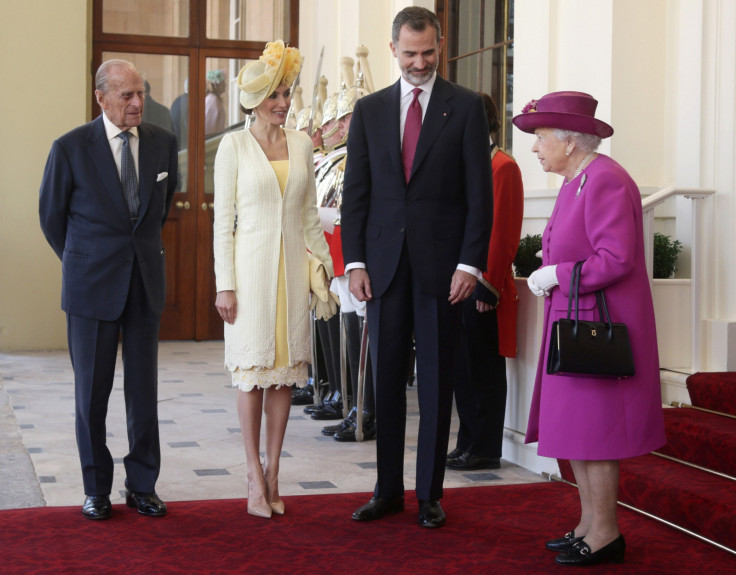 The visit is seen as an important step in securing relations with Spain as the UK leaves the EU. The last incoming state visit by a Spanish king was 31 years ago in 1986, made by Felipe's father Juan Carlos I.
The royal couple - who have two daughters - are expected to meet Prince Harry and the Duke and Duchess of Cambridge this evening when they are feted with the grand state banquet in the ballroom.
King Felipe, 49, is thought to raise the issue of Gibraltar during his visit this week and will deliver an address at Westminmster from the Royal Gallery to parliamentarians today before meeting Theresa May for talks at Downing Street tomorrow.