She may be a future Queen of England, but even the Duchess of Cambridge isn't allowed to attend events on occasion.
The 35-year-old royal – who is a patron for the All England Lawn Tennis and Croquet Club – is a huge Wimbledon fan and has enjoyed a couple of games this year so far.
But Kate – who has been flaunting a shorter haircut at this year's matches – recently admitted that she was banned from attending the final between Andy Murray and Novak Djokovic in 2013.
Wimbledon-goers no doubt kept an eye out for the tennis-enthusiast duchess, who is often spotted court side with husband Prince William at big matches.
Speaking in a BBC documentary about tennis, Middleton revealed why she wasn't able to go.
She explained: "I was very heavily pregnant. I wrote to him [Murray] afterwards saying sorry for not being there."
Kate's doctor told her that she would "definitely not" be able to watch from the Royal Box.
Kate was eight months pregnant with Prince George and gave birth just two weeks later, so it's a good thing she didn't attend.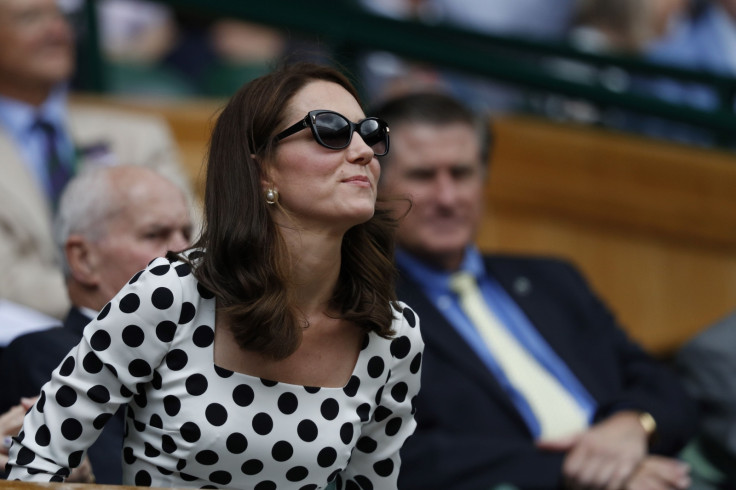 The duchess is making up for lost time at this year's Wimbledon, however, ensuring all eyes are on her and her stylish new hairdo.
In related news, Novak Djokovic's coach Andre Agassi recently revealed that the duchess is a big fan of him, apparently watching him and his wife Steffi Graf take to the courts as a young girl.
The American former World No 1 tennis star opened up about his brief encounter with Kate in the Royal Box in 2012 to Hello!, claiming: "We sat next to each other and watched the semi-finals about five years ago.
"She's a sweetheart of a lady. She's a real sweetheart. I don't know her well and quite honestly I don't get the whole royalty thing – in the sense that they're celebrities on steroids or something. I can empathise with some of that, but it's fascinating to watch from the outside. You have to be on your game all the time!" he added.