Meghan Markle and Prince Harry are engaged after approximately 18 months of dating, and the Queen and Prince Philip are "delighted".
Kensington Palace announced today (27 November): "The Prince of Wales has announced the engagement of Prince Harry and Ms. Meghan Markle."
Prince Harry is said to have proposed to his US actress girlfriend, who has been married once before from 2011 until 2013, in London earlier this month.
They added: "Prince Harry has informed The Queen and other close members of The Royal Family.
"The wedding will take place in spring 2018. Further details will be announced in due course.
"Prince Harry and Ms. Meghan Markle will appear for a photo call at Kensington Palace later this afternoon. Stay tuned!
"The couple will also take part in a broadcast interview to be aired this evening UK time."
Kensington Palace also released a statement from Markle's parents, beginning the tweet with: "Ms. Markle's parents, Mr. Thomas Markle and Doria Ragland have wished the couple 'a lifetime of happiness.'"
Thomas Markle and Doria Ragland said in the statement: "We are incredibly happy for Meghan and Harry, who shares the same qualities, is a source of great joy for us as parents.
"We wish them a lifetime of happiness and are very excited for their future together."
The Duke and Duchess of Cambridge have also expressed their happiness about the engagement, and revealed that they have gotten to know the Suits actress in recent times.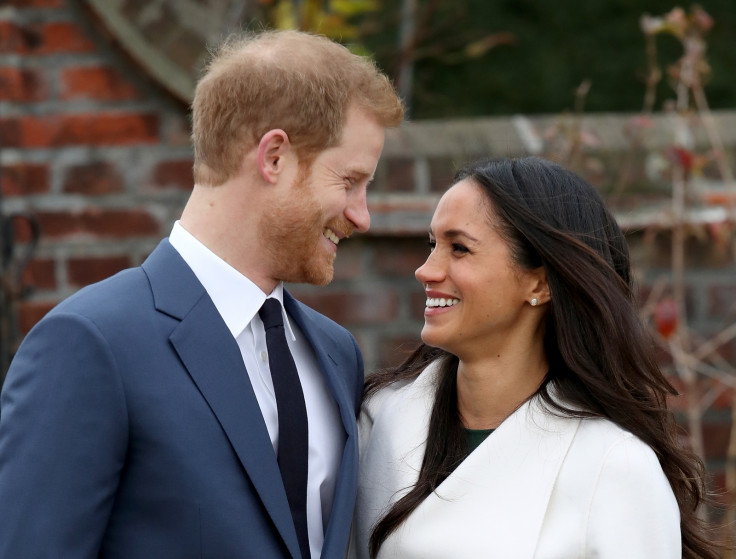 Kensington Palace added: "The Duke and Duchess of Cambridge said of the engagement:
'We are very excited for Harry and Meghan. It has been wonderful getting to
know Meghan and to see how happy she and Harry are together.'"
The Queen and Duke of Edinburgh have also over the moon for their grandson, with the Palace stating: "The Queen and The Duke of Edinburgh are delighted for the couple and wish them every happiness."
An engagement announcement has been imminent ever since it was reported that Markle was introduced to Harry's grandmother, The Queen, in October.
The couple were predicted to announce their engagement following the Queen and Prince Philip's 70th wedding anniversary on 20 November.
Royal commentator Richard Fitzwilliams previously revealed to IBTimes UK: "This report means we can expect an imminent engagement, with Meghan also rumoured to be leaving her TV series Suits.
"Her interview in Vanity Fair set the scene, their appearances at the Invictus Games confirmed their closeness and meeting the Queen was the logical next step before announcing their engagement, which is expected, probably after the Queen and Duke's Platinum Wedding Anniversary, very shortly.
"A summer wedding next year is expected to follow and there will be much speculation about the venue. Media interest will obviously be phenomenal," Fitzwilliams added.
Harry, 33, met Los Angeles-born Markle, 36, for the first time in London 2016 when they were introduced by a mutual friend, according to the Suits star's September interview in Vanity Fair.
A close friend of Harry's confirmed to People in October 2016 that the pair had been dating seriously for around two months.