Prince Charles will apparently not move into Buckingham Palace when he eventually becomes king, as a result of his environmental beliefs.
The 68-year-old heir to the British throne plans to snub royal tradition of Buckingham Palace being the main royal residence, according to Sunday Times sources.
Charles reportedly believes the palace is "too large and costly for modern family life" and is "not sustainable" from a cost and environmental perspective.
The Prince of Wales, who has proven to be a keen environmentalist throughout his life, is said to have relayed to his staff that he plans to remain in London's Clarence House with his wife Camilla. The couple are said to be "very comfortable" in the royal residence situated on The Mall.
Buckingham Palace was designated the official royal residence by Queen Victoria in 1837, with reigning monarchs calling it home ever since, but Charles doesn't seem afraid to mix things up.
Charles also has the support of his eldest son Prince William, 35, on his new plans for Buckingham Palace, with the pair believing that the 775-room establishment is too big and expensive to maintain as a family home. They would much rather see it function as a royal office or perhaps a museum where the public can gain more access to it. As it stands, the palace is only open to the public from late July to October when the Queen is away at Balmoral.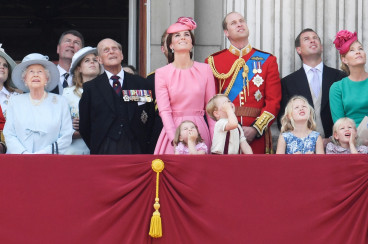 A source told The Times: "What's to say Buckingham Palace can't be opened to the public for at least six months, while keeping the state rooms pristine for use during big occasions?
"That would be a modern approach and he'll be thinking along those lines."
They added: "I know [Charles] is no fan of 'the big house', as he calls the palace. He doesn't see it as a viable future home or a house that's fit for purpose in the modern world."
Despite the rumours, a spokesman for Buckingham Palace has since stated: "Buckingham Palace will remain the official London residence of the monarch."
Charles has promoted environmental awareness since the early 1980s and developed an interest in organic farming upon moving into Highgrove House. This culminated in the 1990 launch of his own organic brand, Duchy Originals, which now sells more than 200 different products from food to furniture. The profits are donated to charity.