#ThisIsWhoYouBan: Twitter shares heartbreaking stories of loved ones affected by Trump's travel ban
"Is this the face of terror?" one person tweeted alongside a photo of their grandparent.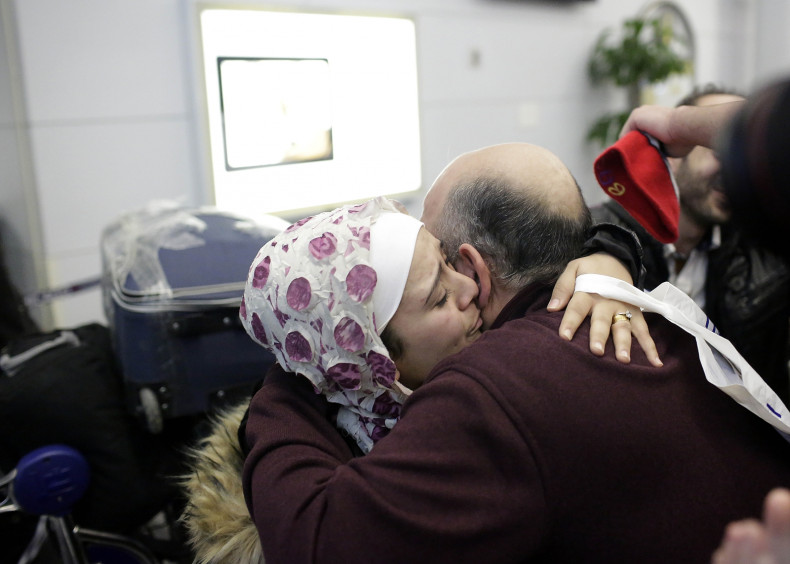 Earlier this week, the US Supreme Court agreed on a scaled-back version of President Donald Trump's controversial immigration travel ban. Following months of fierce legal battles after the initial version of the travel ban was rolled out in January, the revised ban went into effect at 8PM EST on Thursday (29 June).
Under these rules, the US can refuse entry to visitors from Iran, Libya, Somalia, Sudan, Syria and Yemen who fail to prove a "bona fide relationship" with a person, business or university in the country. The Trump administration also set new guidelines defining what constitutes a "close family" relationship.
According to the State Department, parents including in-laws and step-parents, spouses, children, fiancées, children including sons and daughters-in-law, siblings and half-siblings may be allowed to enter the country.
However, grandparents and grandchildren, aunts, uncles, nieces, nephews and cousins do not count.
"Today's unanimous Supreme Court decision is a clear victory for our national security," Trump said in a statement. "It allows the travel suspension for the six terror-prone countries and the refugee suspension to become largely effective."
The travel ban's definition of "close family" members immediately triggered fierce outrage on Twitter with people sharing heartbreaking photos of their grandparents and loved ones affected by the ban.
Many also used the viral hashtag #GrandparentsNotTerrorists to share photos of their grandparents asking: "Is this the face of terror?"
"Revised #travelban will #keepamericasafe frm my 97yo #Iranian grandma & her radical belief that all meals need a glass of sherry & a cigarette," one Twitter user wrote.
Using the hashtag #ThisIsWhoYouBan, some offered real-life examples of family members, friends and people they know who are affected by the ban.
"One of my closest friends who just got her Master's in Social Work from USC & has dedicated her life to AmeriCorps service. #ThisIsWhoYouBan", one person wrote.
"The family of the wonderful doctor who performed my dad's triple bypass. #ThisIsWhoYouBan", another tweeted.