Holiday operators Thomas Cook and Tui are set to lose millions in revenue as a result of last week's terrorist attack in Tunisia and the ongoing financial turmoil in Greece as they head into the peak summer trading period.
City broker Jeffries is forecasting that revenues at Thomas Cook and Tui could be hit to the tune of £40m ($61.7m), with the immediate impact laid bare when the duo report third quarter results in the coming weeks.
Mark Irvine-Fortescue, analyst at Jeffries, said: "The terrorist attack in Tunisia and ongoing uncertainty in Greece add risk for tour operators heading into the peak trading period. Tunisia is likely to negatively impact demand for holidays in the region. The 'Grexit' saga creates uncertainty, which may hold back some potential late bookings."
The North Africa region represents around 10% of total passengers for TUI and Thomas Cook, of which Tunisia accounts for a third. Since the terror attack, which targeted tourists on Sousse beach two weeks ago, holidaymakers have all but deserted the country.
Following the massacre, the Foreign & Commonwealth Office (FCO) advised that "further terrorist attacks are likely, including in tourist resorts," but stopped short of issuing an "all but essential travel" dictate.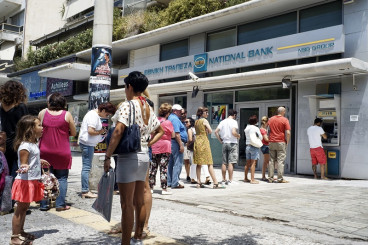 Although the introduction of capital controls, which limit Greeks to €60 a day from ATMs, do not apply to tourists, the country is facing a cash crisis. The FCO has even advised Brits travelling to Greece to ensure they take enough cash to last them the entire trip.
"While Tui and Thomas Cook have both provided public assurances about customers being unaffected, Sunday's 'no' vote means more uncertainty, which is not helpful, in our view," Irvine-Fortescue added.
Both companies have seen their share prices drop recently as a result of the attack and turmoil in Greece.
It would not be the first time that geo-political events have taken their toll on travel operators. The Arab Spring, which began in 2010, also hit bookings to popular destinations in the region, such as Egypt.
In a research note, Morgan Stanley said that while the exact financial cost is too early to quantify, "geopolitical events can cost operators tens of millions of pounds, only some of which is treated as an exceptional cost".