Tunisia and 7/7: These followers of Islam are killing their own in far greater numbers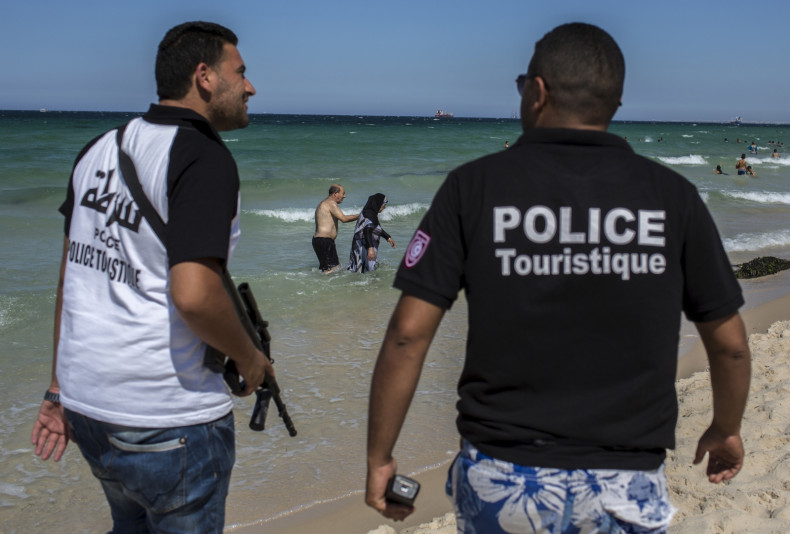 On 18 March 2015, three terrorists (one still at large the other two killed) targeting European tourist in particular, attacked the Bardo National Museum in Tunis. Twenty foreign tourists were killed and some 50 others wounded.
Tourists are very soft targets but maybe due to the German Wings co-pilot deliberately crashing the plane into a mountainside in France, Tunisia was removed from the headlines and tourism started to pick up once more.
Unfortunately and tragically, lightning, in the form of the mass murder of innocent people in Tunisia was to strike again.
There's an article in The Sydney Morning Herald that was published on 27 May 2013 entitled: "Killing of innocent people has no place in Islam." Written just four days after the horrific murder of Drummer Lee Rigby achieved global coverage, yet another poor Muslim, in this case Mr Mohamad Abdalla, found it necessary to contradict the spreading perception that Islam is a religion of violence and intolerance which permits and excuses wanton murder of the non-believer.
Mr Abdalla rightly states that passages are all too often taken out of context: "the texts) are manipulated and distorted – by Muslims and non-Muslims alike ", and he goes on to quote references from both the Koran and Hadith – "authentic" scholarly works by revered holy men.
One particularly relevant Hadith quote in the light of the horrific events which took place on Friday, 26 June 2015, is from the Sahih al-Bukhari written in 846 AD:
"Whoever kills a mu'ahid (non-combatant, innocent non-Muslim) will not smell the scent of paradise...", or to put it even more forcefully as a Muslim friend and colleague told me when I lived in Lancashire, a person who kills the innocent will damn his soul to hell, no matter the religion or race of the victim.
This maxim is totally ignored by Islamic State (IS), its numerous offshoots and their more militant supporters. Even Muslims of the wrong sort or who lend their support to the opponents of IS are "heretics" and to be killed. Simply being a co-religionist is no protection.
Prominent IS leader and spokesman, Abu Mohammed al-Adnani , has urged the killing of all "disbelieving" Americans and Europeans (this includes Australians and Canadians) and called upon IS supporters to seek martyrdom if necessary and to make the month of Ramadan, this year falling between 18 June and 17 July, a "calamity" for their enemies.
Quite naturally, of the killings that unfolded on 26 June, in the UK most of the focus has centred on the beach hotel massacre in Sousse, Tunisia. There, 23-year-old student Seifeddine Rezgui, high on cocaine, went on the rampage using an AK47 (which he was apparently able to reload more than once), killing 38 people and wounding another 39, 25 of whom were British.
The number of British dead was confirmed the week following the massacre as 30 and others identified include three Irish, two Germans and one each from Belgium, Portugal and Russia – Rezgui targeted those he thought to be Europeans.
A Royal Air Force Boeing C17 repatriated the British wounded on 29 June and started bringing home the bodies of those killed on 01 July with the final five bodies arriving at RAF Brize Norton on 04 July.
This was not however the first major attack made by IS during Ramadan 2015. Overshadowed by what happened in Tunisia in much of the media in the West was the assault on the town of Kobani in Syria and its surrounds. Kobani was wrested from IS forces only in late January 2015 and over 30,000 of its Mainly Kurdish residents had returned to try to rebuild the town.
On 25 June and over the next three to four days, IS launched a concerted effort to retake or destroy Kobani, initially penetrating its defences disguised as Kurdish security personnel . Although hotly denied by Ankara, Kurds and Syrians claim that these IS terrorists had crossed over from Turkey.
Spearheaded by 13 suicide bombers, IS killed about 230 civilians and wounded a further 300, with no regard to age or gender. The last of their fighters was killed on 29 June, one of 79 IS fighters to lose their lives, excluding the initial suicide bombers. Thirty-seven members of the Kurdish People's Protection Units (Peshmerga fighting in Iraqi Kurdistan) were also killed.
The 26<sup>th of June also witnessed the deaths of 26 people and wounding of a further 227 in the Shiite Imam Sadiq Mosque in Kuwait. At the time the Mosque had 2,000 worshippers in prayer. On 29 June, Kuwait's Interior Ministry identified a Saudi national as the bomber and by 05 July, the Kuwait News Agency mentioned the possibility of up to 40 arrests.
Yet another incident of a suicide bomber entering a mosque and killing worshippers was published in the Kuwait Times on 05 July. On this occasion it was a teenage girl, apparently under the influence of Boko Haram who killed herself and a dozen others in a village in Borno State, North East Nigeria. The paper added that almost 200 had been killed within 48 hours in North East Nigeria, including many worshippers at evening Ramadan prayers.
Britain will mark the 10<sup>th anniversary of the 07 July London bombings by observing a minute's silence throughout much of the country, in recognition of the 52 people killed by four British-born suicide bombers in different parts of the city. Seven hundred more people were injured.
With such anniversaries as these and now touched by the slaughter on the beach in Sousse, it is hard to bear in mind that that the followers of Islam are killing each other in far greater numbers, daily. It appears to be a religion at civil war with itself, with non-believers caught in a deadly crossfire.