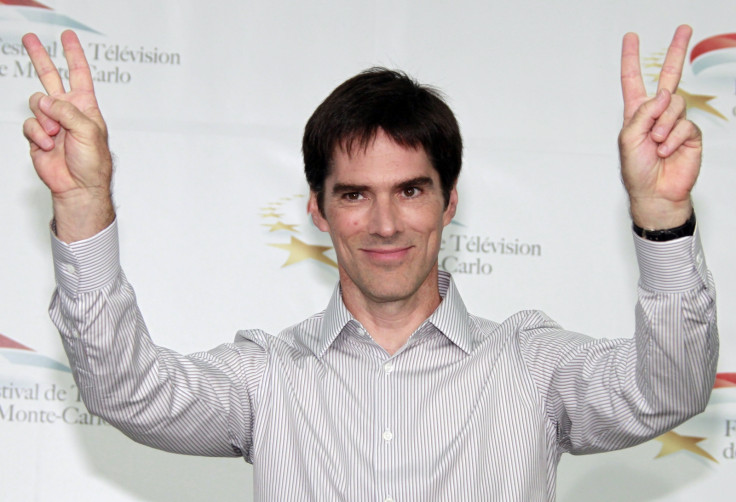 Actor Thomas Gibson has been fired from investigative drama Criminal Minds after he assaulted a writer on the sets of the show. News of his dismissal comes soon after it was reported he was suspended for two episodes, but producers at ABC Studios and CBS Television Studios decided to take stronger measures.
"Thomas Gibson has been dismissed from Criminal Minds," a joint statement by the two studios read. "Creative details for how the character's exit will be addressed in the show will be announced at a later date."
According to sources, Gibson, who plays agent Aaron Hotchner, allegedly kicked writer-producer Virgil Williams in the shin and while Williams "seemed alright at the time, but when his team found out it turned into something bigger".
In response to the incident and subsequent booting, the actor released a statement of his own. "I love Criminal Minds and have put my heart and soul into it for the last 12 years. I had hoped to see it through to the end, but that won't be possible now," he mentioned. "I would just like to say thank you to the writers, producers, actors, our amazing crew, and most importantly, the best fans that a show could ever hope to have."
One of the reasons the studio took such strong action is reportedly because of the Dharma And Gregg actor's history of bad behaviour. According to Variety, in January 2013, Gibson pleaded no contest to alcohol-related reckless driving after being arrested on suspicion of DUI. Then in December 2010, it was reported that he pushed the show's assistant director Ian Woolf during a late-night location shoot. He was made to take anger management classes for the same.
"It's like a dark cloud has been lifted off that show," one long-term staffer from the show said of Gibson's departure. "You never knew which Thomas Gibson was going to show up."
Season 12 of Criminal Minds is currently being filmed and was expected to premiere on 28 September.