Thor: Ragnarok's Chris Hemsworth, Mark Ruffalo and Taika Waititi are the goofiest 90s boy band
Hemsworth, who plays Thor in the film franchise, joked that their poses looked like something off a music album cover.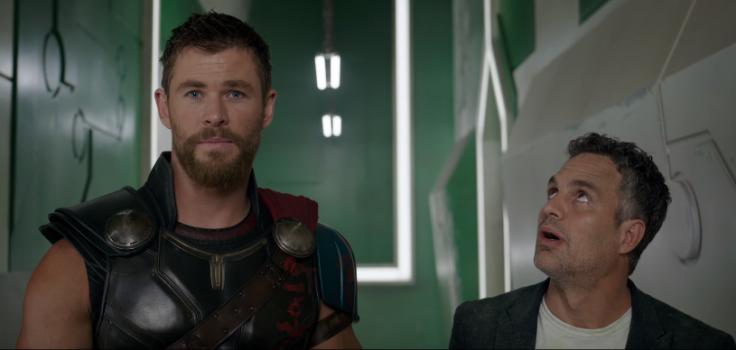 The Thor franchise has clearly evolved since the first film came out in 2011, from graphics and cast to the overall tone of the films. The colourful, comedic flavour seems to be reflective of the movie's lead actors and director, as proven time and again during their press meets.
Most recently, Chris Hemsworth (Thor), Mark Ruffalo (Hulk) and director Taika Waititi continued to showcase their goofy side as they posed for photos (on 15 October) while in Sydney, Australia for the film's premiere.
Hemsworth shared an image from the photo call which shows the three men striking poses very reminiscent of 90s boy-band posters. The 34-year-old joked about the same, with the post caption: "Thor Ragnarok album coming soon" and the "#bestbandever".
Fans obviously loved the comic photos, with one person taking the time out to play around with it till it actually looked like an album cover.
The bromance between these three does not seem to be just for the sake of promoting the film. "This was the best experience I've ever had on a set," Hemsworth said. "We laughed way too much."
Waititi, who also makes a cameo in the film was recently named New Zealander of The Year and according to his two cast members, was "unbearable" to work with after. "We had to call him Lord Taika," Hemsworth joked.
Check out the filmmaker's role in the clip below:
Thor: Ragnarok releases in the UK on 24 October and in the US on 3 November.