A record number of large sized ivory seizures have been recorded globally in 2011.
As the year draws to a close, wildlife monitoring organisation TRAFFIC warns that the spike in large ivory seizures reflects the rise in illegal ivory trade since 2007.
The organisation said it pointed to a surge in elephant poaching in Africa to meet Asian demand for tusks for use in jewellery and ornaments.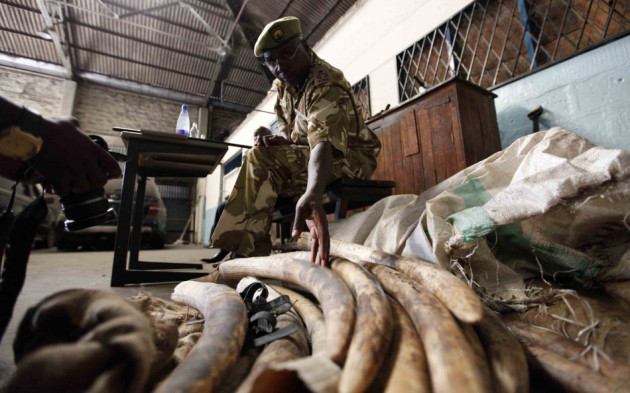 There have been at least 13 large-scale seizures of more than 800kg (2,000 pounds) of ivory in 2011, making that more than double the 6 seizures recorded in 2010.
"A conservative estimate of the weight of ivory seized in the 13 largest seizures in 2011 puts the figure at more than 23 tonnes, a figure that probably represents some 2,500 elephants, possibly more," TRAFFIC said.
The organisation's elephant expert Tom Milliken said in the 23 years of compiling ivory seizure data, this was "the worst year ever" for large ivory seizures.
"The escalating large ivory quantities involved in 2011 reflect both a rising demand in Asia and the increasing sophistication of the criminal gangs behind the trafficking. Most illegal shipments of African elephant ivory end up in either China or Thailand," he said.
Milliken said the elephant poaching and illegal trade were consequences of China's investment drive into Africa to secure the mineral and energy resources it needs to fuel its economic growth.
Once inside Asia, the documentation accompanying an onward shipment is changed to make it appear as a local re-export, helping to conceal its origin from Africa, he explained.
"That's an indication of the level of sophistication enforcement officers are up against in trying to outwit the criminal masterminds behind this insidious trade,
"As most large-scale ivory seizures fail to result in any arrests, I fear the criminals are winning."
Milliken said elephant poaching was also taking place in Zimbabwe, Zambia, northern Mozambique, Tanzania and Kenya.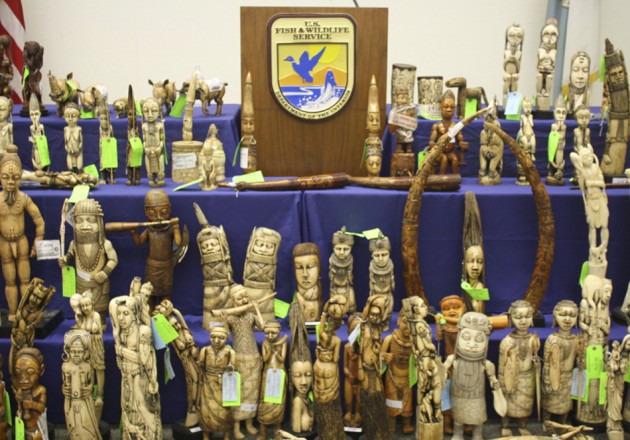 In addition, TRAFFIC pointed out earlier in December that a record number of rhinos have been poached in South Africa in 2011.
More than 430 rhinos have been recorded to date, with the crisis continuing to escalate and the demand for ivory fuelling poaching of elephants, particularly in East and Central Africa.
It is understood that rhino horn has been used in traditional Chinese medicine to treat fevers whereas, in Vietnam it is commonly prescribed by some medical practitioners as a "detoxicant" and is popular among "high-flyers" trying to impress their peers
Chris Shepherd, Deputy Director of TRAFFIC Southeast Asia said there was no doubt the demand for rhino horn in Asia is directly responsible for the continuing rhino poaching surge in Africa.
"Action, not talk, is needed. Enforcement agencies must increase their efforts now and put rhino and elephant poachers and traders behind bars.
"Currently, illegal traders are running circles around the enforcement agencies, a situation that cannot be allowed to persist."
According to TRAFFIC data, the last arrest of a rhino horn smuggler in Vietnam occurred in 2008, but there haven't been any recorded arrests since.