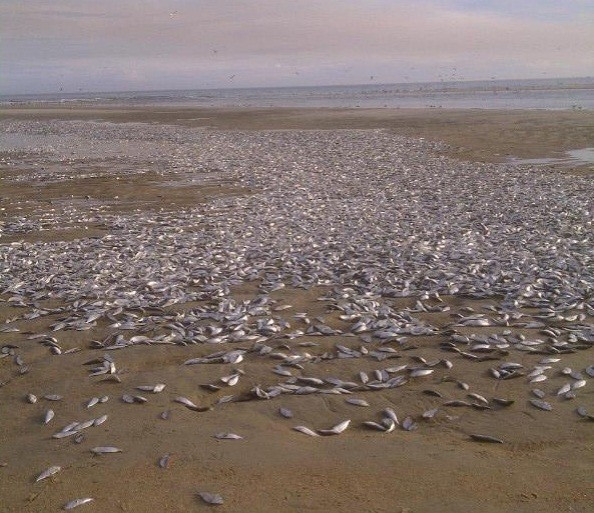 Thousands of dead fish have been washed up on a beach at Pawleys Island in south California - the second such occurrence in a week.
Police have confirmed thousands of menhaden fish were found dead and thousands more were expected.
Hundreds of thousands of the small, oily fish were washed ashore near Masonboro Island outside Wilmington in north California. The Department of Natural Resources has been notified of the latest incident.
Scientists believed the deaths were a natural event because oxygen levels in the water had plummeted to nearly zero.
Pawley Island Sgt Steve Pop told WBTV: "It's an occurrence called hypoxia.
"That is dissolved oxygen levels in the water that drop to a level that is not sustainable for the fish."
"We've got some deep holes off the north inlet that holds these fish," Pop added. "This time of year the fish congregate in these holes which is depleting the oxygen source."
Menhaden oil is used in lipstick and for livestock feed.