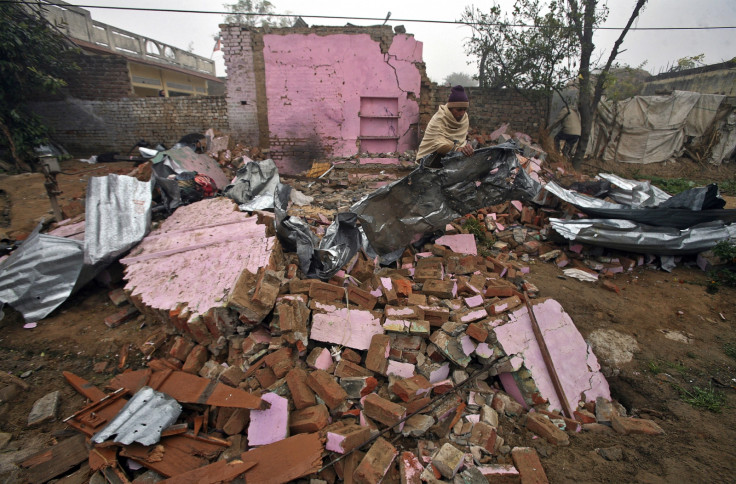 Thousands of Indians have fled their homes amid clashes between India and Pakistan along a border in the disputed Kashmir region.
Tensions have escalated between the neighbours since Indian Prime Minister Narendra Modi cancelled peace talks last summer.
Clashes have erupted periodically along parts of the border since then, as Indian and Pakistani troops have exchanged gunfire and mortar fire.
Ten people have been killed in clashes over the past week, including civilians and soldiers.
Around 6,000 Indians fled their homes late on Monday when fighting between the two armies moved into civilian areas, according to Reuters.
"We had a narrow escape and there is a war-like situation," said Sham Kumar, who fled Sherpur village.
"Pakistani troops are using long-range weapons. It is the first time we have seen such intense shelling."
The escalation comes ahead of US President Barack Obama's visit to the country later in January.
The US Secretary of State John Kerry is due to arrive in India for talks in the coming days.
The United States has long sought to improve relations between the neighbours, whose dispute over Muslim-majority Kashmir province has led to two wars in the past.
The clashes continued on Tuesday according to reports, with the two sides exchanging gunfire and mortar fire.