A huge Catalonian independence rally is being held in Brussels today (Thursday 7 December). Thousands of people from all over Europe have gathered in the Belgian capital to show their support for exiled Catalan leader Carles Puigdemont and his government. Many have come to protest against what they see as the European Union's failure to help them following their failed independence referendum.
Many people had travelled on buses from Barcelona to Brussels' Parc du Cinquantenaire, which was created to mark the 50th anniversary of Belgium's independence from the Netherlands. Puigdemont was in attendance and is expected to address the crowd later in the day.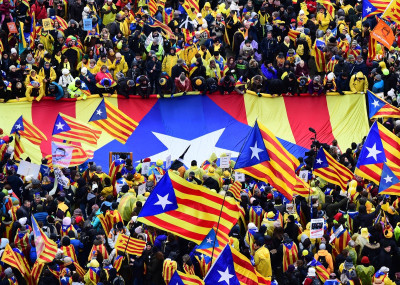 Brussels police said that around 45,000 people attended the rally, which comes just two weeks ahead of regional elections in Catalonia. Singing and chanting slogans, the throng marched around the EU's main institutions, some draped in flags or carrying signs with "Shame on You" stamped over an EU flag.
Puigdemont, who is facing arrest in Spain for organising an illegal independence referendum in October, has said that he and four of his closest allies will stay in Belgium for the foreseeable future even though Spain has lifted the international arrest warrants against them. He said they could still be detained if they return to Spain where there is a rebellion and sedition case pending against them.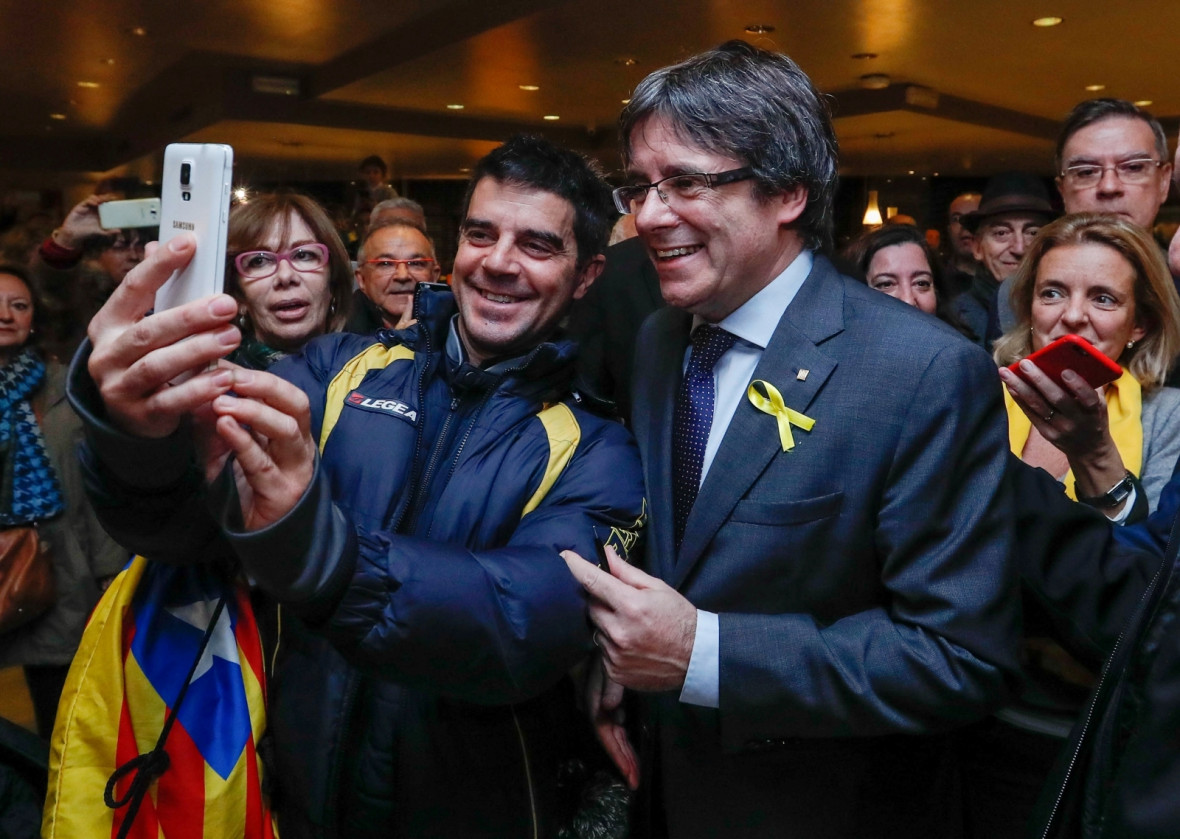 Spanish Prime Minister Mariano Rajoy visited Theresa May at Downing Street on Tuesday (5 December). The British Prime Minister praised his handling of the separatist crisis in Catalonia.