Thousands protest in Turkey forcing revision of controversial child abuse law
Around 3,000 women gathered in Istanbul's Kadiroy square demanding the proposal be scrapped.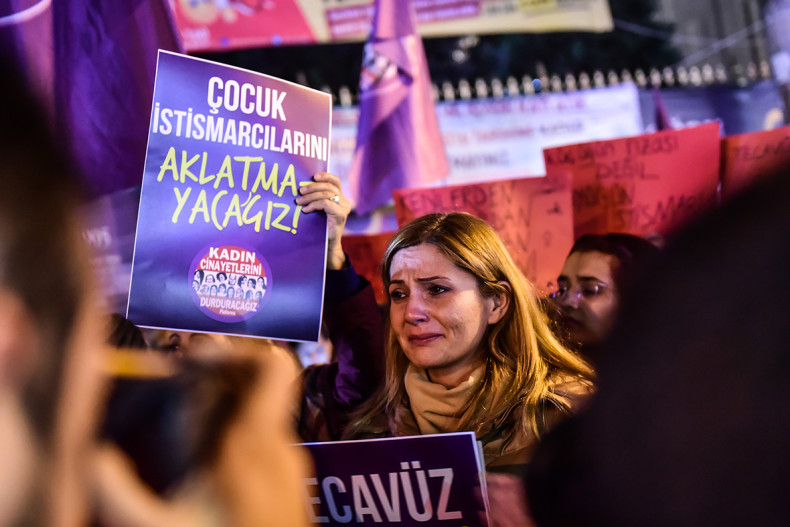 The Turkish government agreed to the revision of a bill which would allow men convicted of statutory rape to go free if they married their victims, after thousands of women protested under the slogan "rape cannot be legitimised" (tecavüz meşrulaştırılamaz in Turkish).
The protests took place across the country on Saturday (19 November), with as many as 3,000 women gathering in Istanbul's Kadiroy square demanding to scrap the draft law, which would release from prison men who were convicted of child sex abuse committed "without force or threat," if the perpetrator married his victim. A petition asking Parliament to cancel the proposal reached more than 800,000 signatures in three days.
The protests were backed by various NGOs, including the Women and Democracy Association (KADEM), which is perceived as being close to the government as its vice-president is Sümeyye Erdoğan Bayraktar, the daughter of President Recep Tayyip Erdoğan.
The organisation issued a statement demanding the government to review the draft of the law, which it said could open the way for more abuse of children.
The Justice Ministry first reacted by renewing its backing for the bill, but Turkish Prime Minister Binali Yıldırım consulted with his deputy and with president Erdoğan and later told the press the draft would be taken to the opposition parties and revised as necessary.
The prime minister and Justice Minister Bekir Bozdağ are also expected to meet with KADEM on Monday 21 November.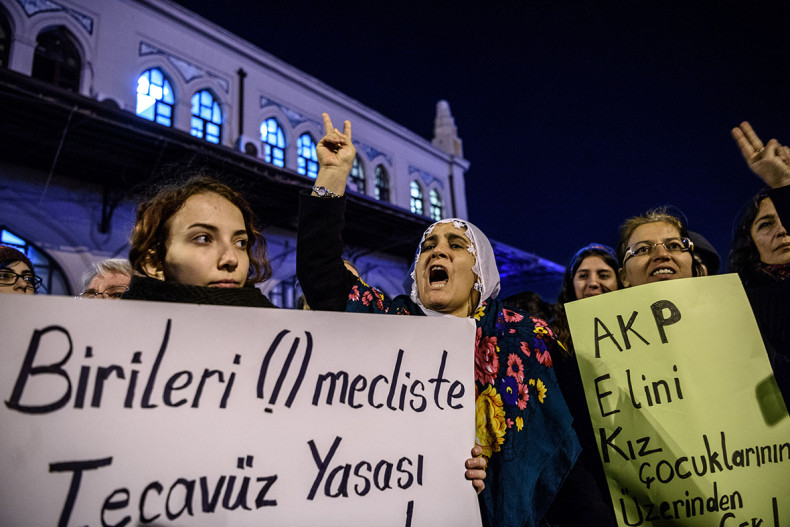 Turkey needs to make changes to its penal code by 13 January 2017, or else people convicted of child abuse would be released from jail, since the constitutional court controversially annulled part of the criminal code which classified all sexual acts with children under 15 as sexual abuse in July.
A new protest in front of the Turkish parliament in Ankara is scheduled for Tuesday 22 November, when MPs are expected to discuss and vote on the bill.
According to women's rights advocates, one in three marriages in Turkey involves underage girls, although the actual number may be higher as many child marriages are performed with only the presence of an imam and are not officially registered with authorities.
Ahead of the protests, the UN expressed concerns over the bill. "These abject forms of violence against children are crimes which should be punished as such, and in all cases the best interest of the child should prevail," spokesman Christophe Boulierac told AFP.