Up to 3,200 jobs are at risk at troubled toy retailer Toys R Us after the Pension Protection Fund (PPF) told it to plug a black hole in its pension scheme.
The company has been ordered to put up £9m ($12m) by 21 December in order to push forward with the restructuring of its finances and operations.
Failure to make the payment could result in the retailer entering into administration.
Toys R Us filed for bankruptcy protection in the US and Canada in September amid increased competition from online rivals such as Amazon.
The firm's lossmaking UK operations were not part of the bankruptcy proceedings, but it drafted a legally-binding company voluntary agreement (CVA) earlier this month in order to renegotiate debts owed by the company to its UK landlords.
The retailer agreed to close at least 26 stores and shed up to 800 jobs in the UK as part of the plan, with landlords agreeing to cut rents at other store locations to help it save costs.
However, the PPF's support is needed for the CVA to be voted through at a meeting of creditors scheduled for 19 December.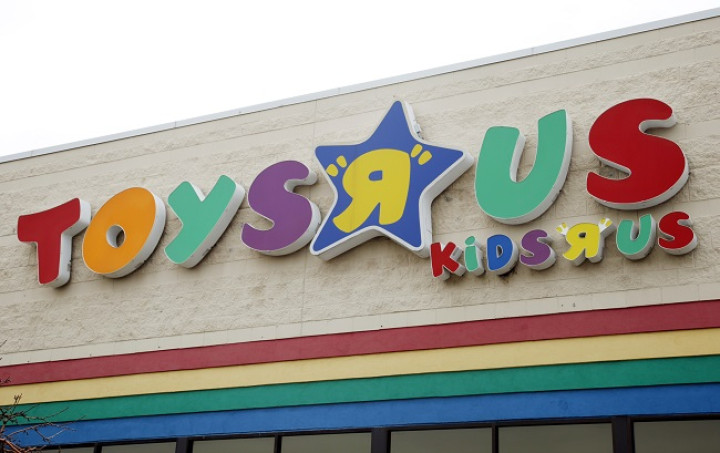 The PPF is demanding a £9m up-front payment over concerns that the pension scheme could run into trouble again down the line.
"We continue to work closely with the trustees of the Toys R Us pension scheme and externally appointed advisors given the current CVA proposals," Malcolm Weir, director of restructuring and insolvency, told Sky News.
"We have yet to decide how the creditor rights will be exercised in the CVA vote.
"We are seeking to fully understand the current position of the company, including its future potential, position of the US parent and the reported historic financial transactions.
"The pension scheme is already underfunded and, if we were to vote in favour of the CVA, we would need actions taken that ensure the position of the pension scheme was not going to further weaken."