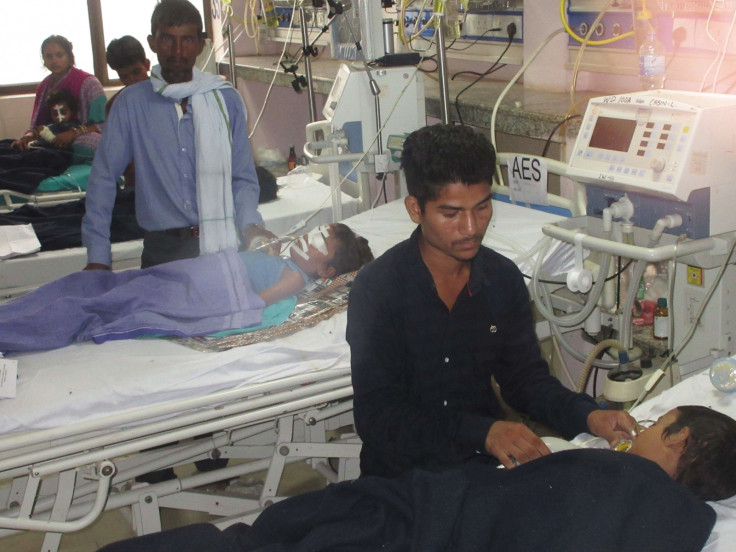 Three infants have died at a hospital in the Indian state of Chhattisgarh after a drunken staff member reportedly failed to monitor their oxygen supply. The victims are thought to be newborns while the suspect has been arrested.
The incident at the state-run Bhimarao Ambedkar Memorial hospital has sent shockwaves across Raipur, the capital of the central state of Chhattisgarh, as it took place just days after similar alleged medical negligence killed more than 70 children in Gorakhpur, Uttar Pradesh.
On Sunday, 20 August, one of the hospital attendants, Ravi Chandra had consumed alcohol while on duty. Before he passed out and fall asleep, he allegedly allowed oxygen supply levels to dip. While some reports said the supply dropped for 30 minutes, others reported the decreased levels lasted for three hours.
Chandra has been taken into police custody and initial charges have been made. There are also concerns that the death toll could go up as the oxygen levels had impacted more sections of the neo-natal and paediatric wards at the hospital.
"The chief medical officer and the hospital superintendent, after getting the information about low oxygen pressure, rushed to resolve the problem. The death of children was due to illness," said senior government official R Prassana. Hospital authorities have said there was no disruption in the oxygen supply.
Chhattisgarh's Chief Minister Raman Singh has expressed shock over the episode and urged officials to look into the matter. "I have spoken to the Director of Health. He took immediate action against the drunken staff member who is responsible for this incident. The issue here is that of being more careful and the director is looking into it," said Singh.
Bhimarao Ambedkar Memorial hospital is Chhattisgarh's largest such government-run medical facility.