Two of the planners behind the 2015 Paris terror attacks have been killed in air strikes in Syria, the Pentagon has announced.
Isis militants Sammy Djedou and Salah Gourmat were killed near the Isis stronghold of Raqqa along with a third man, Walid Hamman, who was suspected of planning a failed attack in Belgium in 2015.
According to a Pentagon statement, the men were actively planning attacks against Western targets when they were killed on 4 December. They were said to be members of a network led by Boubaker al-Hakim, also killed in an attack on 16 November. Al-Hakim was linked to the Charlie Hebdo attacks, also in Paris, in January 2015.
The men were also linked to Abu Mohammed al-Adnani, Isis external operations commander, who was killed in August.
According to a statement released by Pentagon press secretary Peter Cook, the fact that five senior planners have been killed demonstrates how seriously the United States government views attacks on its interests and those of its allies.
"As the coalition and our local partners continue to take territory from ISIL [Isis] on the ground in both Iraq and Syria, this strike highlights our relentless efforts to simultaneously target ISIL members who seek to attack the United States, our interests, and our allies around the world," said Cook.
"Since mid-November, the coalition has now successfully targeted five top ISIL external plotters, further disrupting ISIL's ability to carry out terrorist operations beyond Syria and Iraq," he added.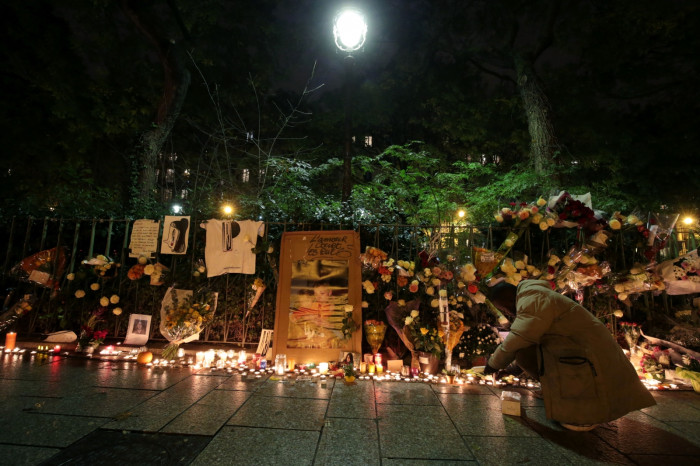 Some 130 civilians were killed in Paris on 13 November 2015 when Isis militants, including suicide bombers, attacked a football stadium, restaurants, bars, and the Bataclan music venue.
Seven of the nine militants directly involved were killed during the operation. Two others were killed in a siege in the city five days later along with another suspected terrorist. Five people suspected of involvement in the attacks were arrested. France has been under a state of emergency since the attacks.