Tia Sharp Trial CCTV Footage Shows Stuart Hazell Shopping with Girl
Jury watches film of accused with schoolgirl taken day before she was allegedly murdered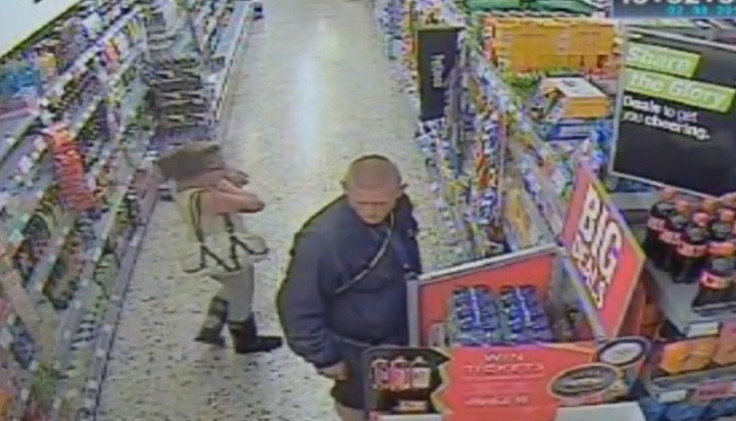 The jury in the troal of the murder of Tia Sharp have been shown CCTV footage of the 12-year-old shopping with the man accused of killing her hours before she went missing.
Stuart Hazell, 37, is accused of murdering the schoolgirl and hiding her body in the loft of her grandmother's home.
The suspect, of New Addington, south London, is the former boyfriend of Tia's grandmother. He denies murdering the 12-year-old.
The jury at the Old Bailey watched footage of the pair walking together on 2 August, the day before Hazell is alleged to have killed Tia in a sexually motivated attack.
The footage shows them walking along a platform after getting off a tram at Gravel Hill station, shopping in a branch of the Co-op and travelling together on a bus.
The court heard that Tia had sent a text to Hazell asking if she could stay at the house he shared with her grandmother, Christine Bicknel.
The prosecution allege Hazell killed Tia after he sexually assaulted her at her grandmother's home. The prosecution also accused Hazell of taking a photo of a "dead, naked, pre-pubescent girl" believed to be Tia in her bedroom at her grandmother's home on 3 August - around the time she was reported missing.
Tia's body was not found until 10 August. Police, who had already checked the house twice, discovered a smell emulating from the loft.
In court, Tia's grandmother said how the 12-year-old "idolised" Hazell and was his "his cling-on".
In a statement read out in court, Bicknell, 47, said: "When Tia went missing it didn't cross my mind that she could be dead.
"I always thought she was coming home. It didn't cross my mind that he would hurt her. He loved Tia, she idolised him.
"I love Stuart with all my heart, he was my world, but my grandchildren always came first."
"Tia will ask Stuart if she can stay for the weekend before she asks me.
"The majority of the time he has her more than I do. She is his cling-on."
Bicknell, who had been in a relationship with Hazell for more than five years, told police: "Tia was not the sort of girl you could groom."
"[She was] a mouthy 12- year-old - you wouldn't force her to do anything."
© Copyright IBTimes 2023. All rights reserved.