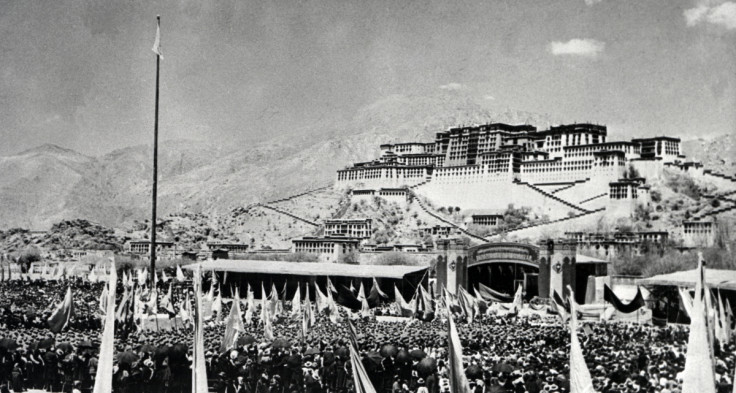 Thursday (10 March) marks the anniversary of the Tibetan National Uprising against the Chinese occupation in 1959. On this date, fearful of plans to to abduct the Dalai Lama, thousands of Tibetans surrounded the Potala Palace in Lhasa to offer protection in defiance of Chinese occupation forces.
Afterwards, the Dalai Lama fled over the Himalayas to India, where the Tibetan government-in-exile is now based in the northern hill town of Dharamsala. Every year, Tibetans and supporters around the world mark the date to show solidarity to Tibetans in Tibet. China has since deployed thousands of troops in recent years to prevent a repeat of the 2008 mass protests, which resulted in a violent crackdown.
Why?
China occupation of Tibet began nearly one decade before the uprising on 10 March 1959, when troops from the People's Liberation Army invaded the country. The Tibetan government gave into pressure the following year, signing a treaty that ensured the power of the Dalai Lama, the country's spiritual leader, over Tibet's domestic affairs.
Over the following years, resistance to the Chinese occupation developed steadily, which spurred several revolts in areas of eastern Tibet in 1956. By the end of 1958, a Tibetan rebellion was simmering in the capital Lhasa.
The Tibetan government-in-exile reports states the Tibetan death toll during the rebellion was between 85,000 and 87,000, yet others have said these figures are difficult to verify.