Tiger Woods continued his recent return to form with a first round one-under 69 to kick start his campaign for a 15th major title at the US Open at The Olympic Club.
Woods is tied for second along with British pair Justin Rose and Graeme McDowell, and fellow Americans David Toms and Nick Watney, while qualifier Michael Thompson leads the way by three shots, after an opening round 66.
Defending champion Rory McIlroy carded a 77, No.1 Luke Donald shot 79 and Lee Westwood made 73.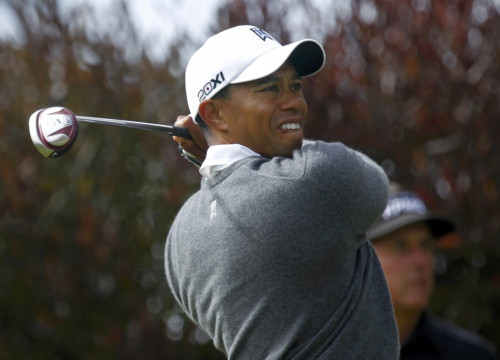 But the day belonged to Woods, who thrust himself into contention to win his first major for four years with a menacing performance in the first round.
"I played well - I felt like I had control of my game all day and stuck to my game plan," said Woods.
"We knew it was going to be quick, but we didn't think it was going to happen overnight.
"I was very pleased with every facet of my game and I stayed very patient."
"It's going to be a hell of a test this week and I'm delighted to make such a good start."
"It is pretty tough out there and it is only going to get tougher in the afternoon and for the rest of the week."
"I was really, really surprised at how much it had changed," Woods added.
"We knew the greens were going to be a little quicker, but I didn't think they would be this firm this early in the week. So we had to make a couple of adjustments with that.
"But I'm really excited how I was able to execute my game plan all day and pleased with a one-under par round."
Just six players shot under-par in the opening round, with Masters champion Bubba Watson shooting an eight-over 78, however the 33-year-old was more interested in Woods' round, which included three birdies.
"Tiger, that was the old Tiger," Watson said. "That was beautiful to watch. He hit every shot shape he was trying to hit. I didn't see any bad swings. I didn't see any bad shot really."
After going out on the front-nine eight-over par, 14-year-old Andy Zhang recovered to finish with a credible 79, while Phil Mickelson's 76 continues a wretched run of form for the four-time major winner.