US Secretary of State Rex Tillerson and China's top diplomat reiterated the importance of a constructive relationship between the two countries. They also agreed on the need to deal with the threats posed by North Korea with respect to its missile and nuclear launches.
The State Department said in a statement that Tillerson spoke over the telephone with China's state councilor, Yang Jiechi on Tuesday (21 February) and also discussed economic and trade issues and cooperation on counter-terrorism.
"Secretary Tillerson and State Councilor Yang affirmed the importance of a constructive bilateral relationship. The two sides agreed on the need to address the threat that North Korea poses to regional stability," the US statement said.
The call is thought to have come in the backdrop of strained relations between the two sides, especially after President Donald Trump's historic win in November. However, both the countries are said to be working to patch up the rocky ties and put relations back on an even keel.
According to Reuters, the telephonic conversation came within days after China's Foreign Minister Wang Yi met Tillerson on 17 February, their first such personal encounter since the secretary of state took over his duties earlier this month.
Trump has angered China several times in the past one month as he breached the diplomatic protocol by snubbing the 'one China' policy, which Beijing considers a serious principle in its diplomatic ties with any nation. The policy acknowledges that Taiwan is part of mainland China.
However, the POTUS assured Chinese President Xi Jinping over a phone call last week that he would honour the 'one China' policy. It was seen as a major diplomatic boost in the Sino-US ties.
"China hopes the two countries, following through on the spirit of the phone conversation, could uphold the principles of non-conflict, non-confrontation, mutual respect and win-win cooperation as well as enhance high-level exchanges," Yang told Tillerson, China's Xinhua news agency reported.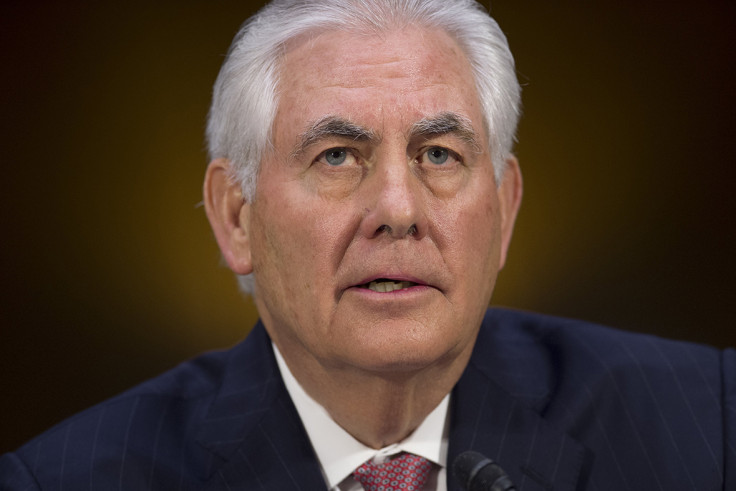 Tillerson's call with Yang also came at a time when Beijing said it would stop coal imports from North Korea, saying it was in line with UN sanctions imposed on the country over its nuclear missile tests.
The announcement followed news of Pyongyang's most recent missile test, on 12 February, which leader Kim Jong-Un said gave him "great satisfaction". The missile launch was thought to have been the first direct challenge to the international community since Trump took charge of the White House.
Trump has also been accusing China of not doing enough to contain North Korea and its nuclear ambitions.