North Korean leader Kim Jong-un has expressed "great satisfaction" over his country's latest missile test. Pyongyang said the successfully test-fired projectile was the medium-to-long-range ballistic missile, Pukguksong-2.
The state-run Korean Central News Agency (KCNA), heaped praise on the launch of the new weapon in its report released shortly after the test and confirmed Kim was at the launch site and gave the green light for it to be fired.
While heralding the missile as a "Korea-style new type strategic weapon system," the KNCA dispatch added that the nuclear-capable missile is equipped with an "evading interception" mechanism.
Following the launch, Kim also "expressed great satisfaction over the possession of another powerful nuclear attack means which adds to the tremendous might of the country".
North Korea test-fired the missile on Sunday, 12 February. The missile flew about 500km before plunging into the sea waters off the east coast of the Korean peninsula. Medium-to-long-range ballistic missiles typically have a strike range between 3,000km and 5,500km and the KCNA report said the weapon was fired at a high angle, considering the safety of neighbouring nations. North Korea also claimed the rocket was fitted with a solid-fuel engine – meaning it gives greater power and strike range.
The missile launch has triggered a series of geopolitical tensions in the Korean peninsula with many countries strongly condemning the launch.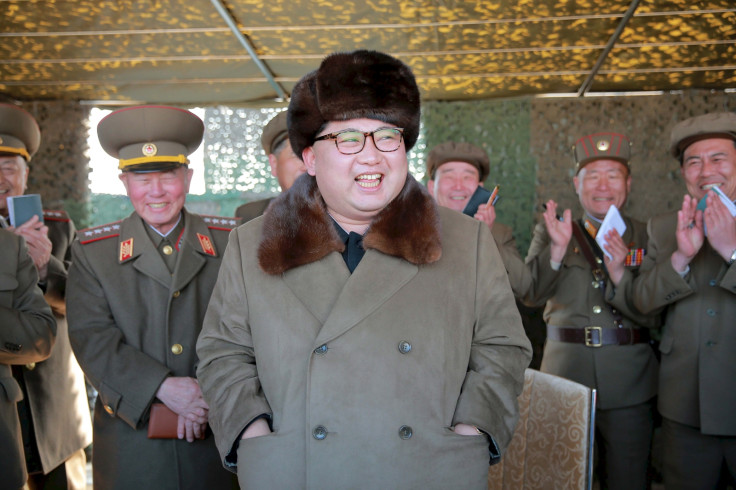 The UN Security Council is set to hold an emergency session on Monday (13 February) after a request from the US, Japan and South Korea. Top diplomats of the three nations have already held talks over drafting an appropriate response to North Korea's provocative act.
In addition, Seoul is also weighing the option of test-firing its own ballistic missile. A South Korean defence ministry official told the Yonhap news agency: "In response to North Korea's missile launch Sunday, we are reviewing measures to discard security concerns and show our determination to retaliate against any aggression by the North. There is also an opinion in the military that it will be more effective to unveil the test-firing scene of a new 800 km ballistic missile which is in the final stage of development."