Speculation by Western analysts that China ordered a ban on import of coal from North Korea after the assassination of Pyongyang leader Kim Jong-un's half-brother is "ludicrous", the Communist Party's mouthpiece said on Monday (20 February).
The Chinese government announced on 18 February that it would stop coal imports from North Korea saying it was in line with UN sanctions imposed on the country over its nuclear missile tests.
However, there was speculation that China's action came in response to the assassination incident. Slamming the reports, the Global Times said in its editorial: "For one thing, there is still no conclusion about who is responsible for Kim's death. For another, Kim Jong-nam as a 'political card' of Beijing doesn't conform to the logic of contemporary Chinese diplomacy."
"China's decision to cease coal imports from North Korea demonstrates that the international community has moved closer in sanctioning Pyongyang, which will find it much more difficult to break sanctions by creating confrontations among big powers. The international community will never allow North Korea to possess nuclear weapons. Pyongyang should be conscious of this reality," it said.
A UN resolution was passed in November to cap Pyongyang's coal exports for this year to 7.5 million tonnes. It is thought to be worth about $400m and down by 62% of the exports North Korea gained from in 2015. Of this, China is said to have imported 18.6 million tonnes from January till October 2016, a sharp increase of almost 13% compared to 2015.
It is reported that capping North Korea's export revenues could reduce the funding that Kim would have for his nuclear ambitions as the restrictions on coal would bar exports connected even to individuals or entities involved in the country's weapons programme.
However, with the ban expected to hit North Korea's economy hard, the situation on the Korean peninsula might become more unpredictable and volatile, experts believe. They say it is also mainly because the ban comes ahead of the US and South Korea's joint military drill in the region to counter Pyongyang.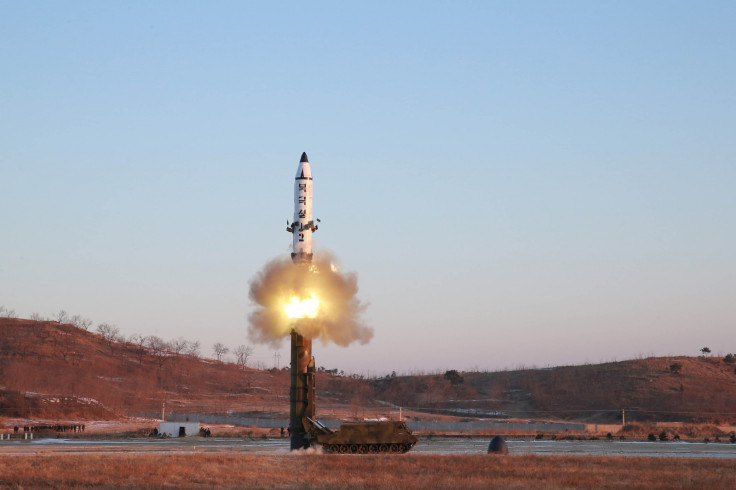 "That would give Kim a fresh excuse to launch another missile, which would in turn trigger the escalation of reactions from the South, including Thaad [Terminal High Altitude Area Defence system]," Wang Sheng, a professor of international relations at Jilin University, told the South China Morning Post.
The Global Times editorial warned that if the current confrontation continues to stretch, Pyongyang's isolation "may last for decades". It noted that such a situation "could become the source of a variety of political risks. Pyongyang needs to think carefully about whether nuclearisation is beneficial to it or not".