Drake is undeniably at the forefront of hip hop culture at the moment so it is no surprise there are many keen to tear the successful rapper down. The One Dance hitmaker has found himself at the centre of yet another feud with New York radio station Hot 97 and Funkmaster Flex in his line of fire.
The Canadian rapper delivered a very direct message to the station and its most prominent DJ while on-stage at New York City's Madison Square Garden on his Summer Sixteen tour. Drizzy told the sold-out crowd: "F**k Hot 97. Fire Funk Flex and then I'll do your show." Flex confidently replied via Twitter: "Hahahaha!!! 7pm Sat I got a story to tell! @Drake u gonna learn!"
Drake's outburst may seem random to many but it actually stems from another feud. In July 2015, Drake was embroiled in a highly-publicised lyrical battle with Meek Mill, who accused the Young Money star of using a ghostwriter. Flex quite vocally showed his support for Mill in the feud which explains Drake's comments towards the DJ.
Hot 97 may have also fallen out of favour with Drake after DJ Ebro Darden made up a lie that Eminem was planning on recording a diss track with the rapper.
Drake with his polished image and mainstream appeal seems like an unlikely participant in rap beefs but the chart-topper has found himself in the middle of some of the biggest music feuds in recent years.
As his latest spat rages on, IBTimes UK looks back at Drake's history of rap feuds.
Meek Mill
It all kicked off in July 2015 when Meek Mill, rapper and boyfriend of Nicki Minaj, accused Drake of using a ghostwriter. He tweeted: "Stop comparing me to Drake too... He don't write his own raps! That's why he ain't tweet my album because we found out!"
Listen to Drake's Back To Back diss track:
Drake hit back with the diss track Charged Up which prompted Meek Mill to respond with Wanna Know. Mill's effort was poorly received, in fact ridiculed, and Drake proved to be the ultimate winner with his record Back To Back, which was nominated for a Grammy Award.
Funkmaster Flex's involvement came when he gave weight to Meek Mill's ghostwriting claims. The DJ aired what is said to be the original version of Drake's 10 Bandz recorded by ghostwriter Quentin Miller.
Chris Brown
In June 2012, Brown and Drake reportedly came to blows over their shared love interest Rihanna. At the time, Brown and RiRi had split but she was rumoured to be romantically involved with Drake. The rapper and r'n'b singer were both partying at New York City nightclub WIP when Drake allegedly sent a note to Brown's table bragging about dating Rihanna.
Both musicians' entourages began brawling leading to glass bottles being thrown and people getting injured in the melee, including Brown. The pair were able to resolve the feud and appeared together in a comedy skit at the 2014 ESPYs.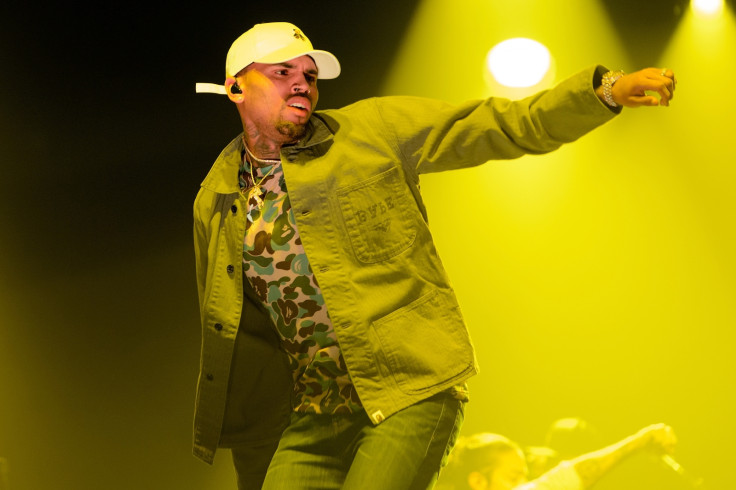 Joe Budden
It all began when Budden gave his review of Drake's fourth album Views on his podcast series and said the record was "uninspiring" and less than "amazing."
The situation escalated when Drake's collaboration with French Montana, No Shopping, was released. Budden believes Drake was throwing a jab his way by referencing his hit single Pump It Up and describing him as a "one-hit wonder".
Budden then unleashed a heap of fury aimed at the Toronto-rapper with the release of four diss tracks. After months of silence, Drake directly responded to Budden during a Summer Sixteen tour show, telling the audience: "We got that good energy going on. I should've brought Joe Budden up here and let him do Pump It Up one time tonight... F**k them n****s, man."
Listen to Joe Budden's Making A Murderer diss track:
Kendrick Lamar
Lamar and Drake emerged on the rap scene not too far apart from each other but they couldn't be further apart. In 2013, Lamar created explosions in hip hop when he called out several other rappers, including Drake, in his epic verse on Big Sean's Control.
Placing himself above the competition, Lamar lists rappers such as A$AP Rocky, Meek Mill and J Cole before adding: "I got love for you all, but I'm tryna murder you n****s."
However, Drake took it to heart and told Pitchfork: "[Kendrick] is giving people moments. But are you listening to it now, at this point in time? Okay... It was real cool for a couple weeks. If I asked you, for example, how does that verse start?
"It was one of those things, I almost wished he had come in there on that s**t, because I kind of lost a little respect for the sentiment of the verse."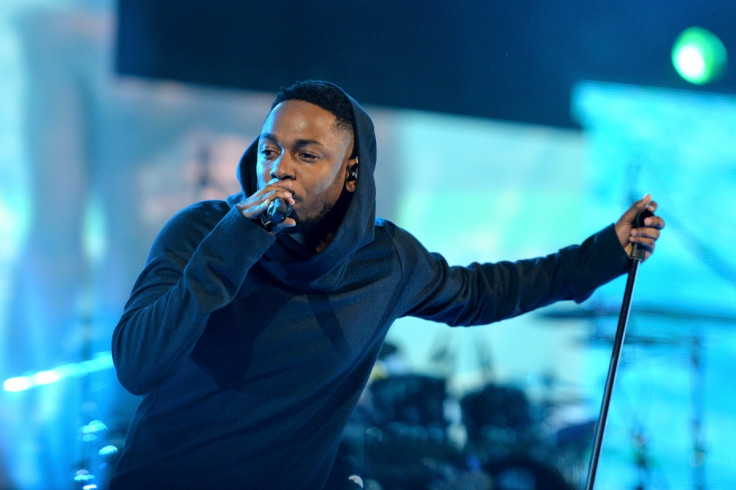 Tyga
This rap battle was somewhat one-sided. In an interview with Vibe magazine, Tyga blasted his former Young Money labelmate, saying: "I don't like Drake as a person. He's just fake to me. I think his music is good, but we're all different people. We were forced together and it was kinda' like we were forcing relationships together."
Drake did not respond but the two did resolve their differences with the help of Kanye West who forced them to talk at a fashion show.
Common
Just like his row with Chris Brown, Drake has one thing in common with, ahem, Common. A woman. That woman being tennis champ Serena Williams. The pair traded petty shots at each other on various tracks with Common calling his rival "soft" and Drake basically describing the veteran lyricist as washed-up.
Common later addressed the spat with Fuse magazine, saying: "It's over. But it was all in the art of hip hop. He said some things to me so I had to say some things back... I wouldn't say [he started it] but I know I heard something that I felt was directed to me so I addressed it. That's all. But you know, thank God we were able to move forward from it and all is good."