Tinder is celebrating International Women's Day by donating up to $250,000 to women's causes
'Swipe right on sisterhood,' Tinder wrote.
Dating app Tinder is celebrating International Women's Day by pledging up to $250,000 (£205,375) to women-centric organisations across the globe to help empower women. In partnership with Pledgeling.com, the company will give people $100 to donate to one of 12 women's causes starting today (8 March) as part of its #FundHerCause campaign.
"All around the world, women are bucking societal norms — they're breaking down barriers, they're breaking with tradition, and by doing so, they may even be breaking the law — all for something the rest of us consider a basic human right," Tinder wrote in a blog post. "They are bold. They are brave. They are badass.
"Whether climbing their way to the top of their trade or making their mark with a single act of defiance, they're the torchbearers of women's rights and they're fighting for us all."
Starting at 9am EST (6am PST) people interested in donating can simply tweet @Tinder with the name of a cause that is important to them and include the hashtag #FundHerCause.
The company will then send the Twitter user a code, allowing the person to unlock $100 in Twitter funds to donate to one of 12 non-profits listed on Tinder.Fund.
The 12 charities people can donate to include: Planned Parenthood, UN Women, Becky's Fund, Grameen American, Partners in Health, Girls who Code, She Lift, She's the First, Women for Women International, Tostan, Baby2Baby and Girls Not Brides.
The donation period will run through 31 March with participation limited to US residents only.
The company also invited women in London to participate in its #BeBoldForChange immersive art installation event at Observation Point on the city's South Bank. From 8am to 8pm GMT, women can leave inspirational messages of love, support and solidarity to each other on an installation wall of colourful envelopes and even take one for themselves.
"To our sisters around the world, we say this: Live as you choose and make no apologies," Tinder said. "Always look out for one another. Stay strong, be bold and keep on fighting the good fight. Because now, more than ever, it's time to rock the boat."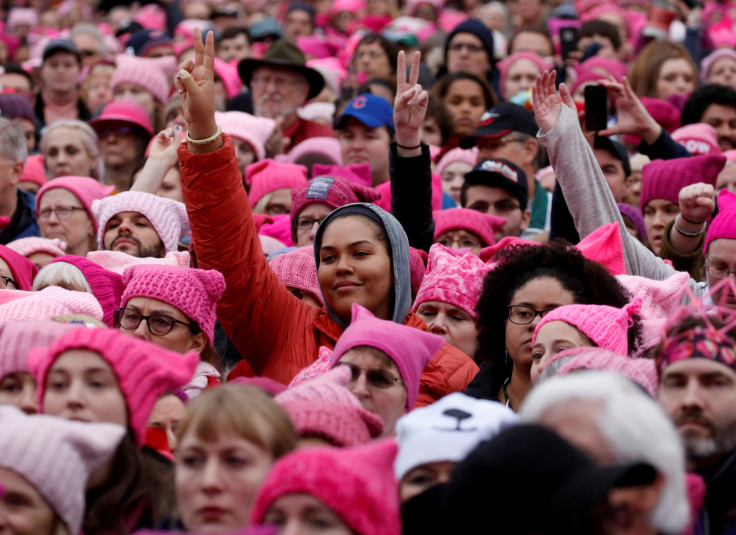 © Copyright IBTimes 2023. All rights reserved.