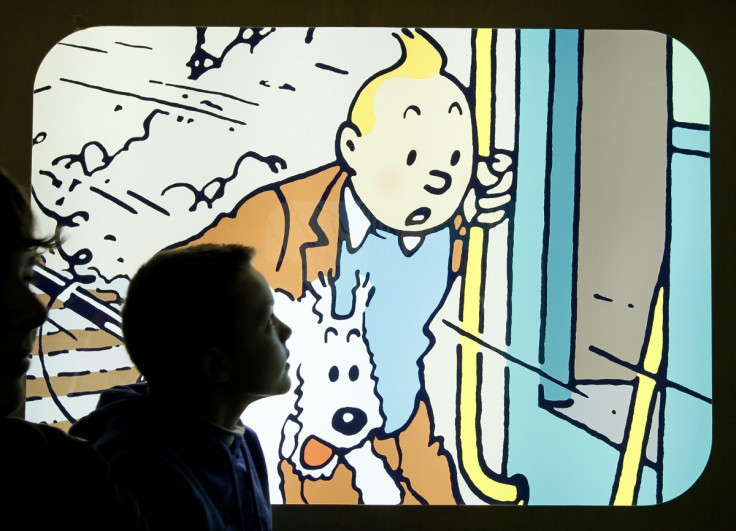 Renowned Belgian cartoonist Herge's double-page Tintin comic strip went under the hammer for a record £1.12m ($1.72m) at a Sotheby's auction in Paris on 24 October. The auction saw 65 original items go for sale, including some of the biggest names in European and American cartoons.
The Tintin strip, which belonged to Belgium's biggest comic strip collector Jean-Arnold Schoofs, was sold for double the initial bid that was set at £574,809 ($881,400). The Spectre of Ottokar also doubled its value from the set price of £574,809 ($881,400). Both the collections were published in Le Petit Vingtieme in 1939.
Andre Franquin's "Spirou et Fantasio" comic strip from the album "Les Pirates du Silence" was sold for €243,000. Two items by Edgar P Jacobs went for £44,942 and £105,704 respectively. The collections at the auction have raised a total of £1.94m ($2.97m), with five breaking world records.
On 5 October, at an auction in Hong Kong organised by French auction house Artcurial, a rare drawing of Tintin from Hergé's "The Blue Lotus" book was bought by an Asian collector for £80,000 (S$1.7m). The drawing, which is in monochrome, sees Tintin being pulled along a street in a rickshaw with a policeman looking on. This is the only original drawing from the "The Blue Lotus", published in 1936, to remain in the hands of a private collector. The rest of the drawings from Hergé's book are in museums.
"The Blue Lotus is considered by specialists as the masterpiece album of Hergé," Artcurial's expert in comic strips, Eric Leroy, was quoted as saying by the Straits Times. "The design and drawing of Hergé had become mature... It was also unusual to talk about China in the 30s in Europe. The piece had been predicted to sell at between £72,000 (HK$8.6m) and £1,090,000 (HK$13m)." In May, an American collector bought a 1937 Tintin comic strip for a record £2.2m ($3.4m).