Twenty years after they shared in the enormous success of 1997's Titanic, actor Kate Winslet and director James Cameron are set to team up once again, with the British star joining his Avatar sequels.
"Kate and I have been looking for something to do together for 20 years, since our collaboration on Titanic, which was one of the most rewarding of my career," Cameron told Deadline. "I can't wait to see her bring the character of Ronal to life."
Naturally, there are no details regarding the character, or for how many of the four planned sequels Winslet will be a part of.
Full production on the anticipated sequels finally began last month with the announcement of the film's cast of youngsters, some of whom will play the children of Sam Worthington's Jake Sully and Zoe Saldana's Neytiri, the stars of the 2009 original.
Britain Dalton, Filip Geljo, Jamie Flatters, Bailey Bass, Trinity Bliss, Jack Champion and Duane Evans Jr are the young cast members (pictured below).
Alongside the announcement, producer Jon Landua told Entertainment Weekly: "They represent the future generation of Pandora and play a very significant role - not just in this movie but throughout all the movies."
Sigourney Weaver and Stephen Lang also return from the original as two characters who seemingly died: Dr Grace Augustine and the villainous Colonel Miles Quaritch.
With a reported budget of more than $1bn across all four sequels, the first two are being filmed simultaneously and are planned to release in December 2020 and December 2021. Avatar 4 and 5 will then be shot simultaneously after a break for post-production on the first films, and will release in 2024 and 2025.
Avatar was set on a distant moon called Pandora, which humanity was mining of its resources with little regard for the native Na'vi population. As a means of exploring the world, which has an atmosphere toxic to humans, people inhabit genetically-engineered Na'vi bodies, called avatars, they inhabit and control with their brains from special pods.
After getting lost, Sully meets Neytiri and she introduces to Na'vi society. Eventually they wage a war against the increasingly hostile humans, save the day and then Jake decides to stay with the Na'vi permanently.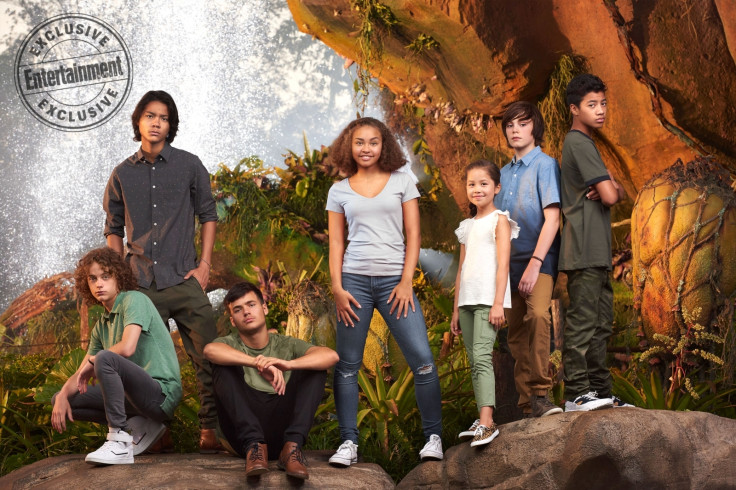 Expectations will be enormous for the films given Cameron's tendency to spend huge amounts of time preparing for his films. Over the last two decades the Oscar-winner director has produced just two films, but those films were also the two highest-grossing films of all time.
Titanic was once top of the list, grossing $2.18bn, but Avatar blew that out of the water with a haul of $2.78bn (via Box Office Mojo).
Winslet, of course, starred in Titanic opposite Leonardo DiCaprio as a pair of star-crossed lovers on the doomed vessel. The film was a global phenomenon, going on to scoop up eleven Oscars (a record later surpassed by The Lord of the Rings: Return of the King).
These included Best Picture, Best Cinematography for Russell Carpenter, Best Original Score for James Horner, a slew of technical awards and Best Director for Cameron. The 63-year-old was later nominated again for Avatar, but the sci-fi film didn't claim nearly as many wins (just three, for cinematography, art direction and visual effects).