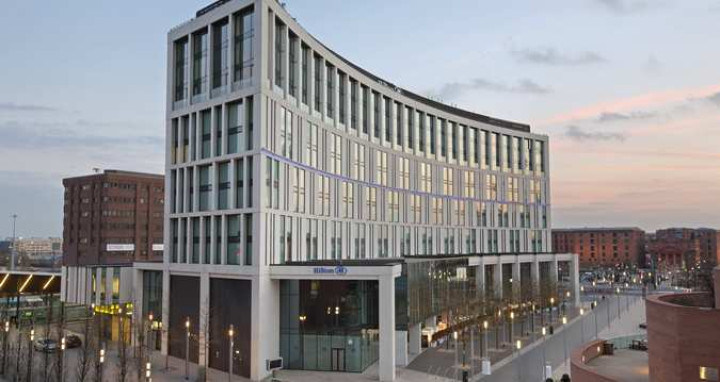 A two-year-old boy is in a serious condition after plunging from a balcony on the first floor of a hotel in Liverpool.
The toddler, who suffered serious head injuries, fell from the mezzanine floor to the lobby of the Hilton Hotel at 4pm on Saturday (20 September).
A spokesperson for the hotel chain said: "We can confirm that an incident occurred this afternoon at Hilton Liverpool whereby a child was injured on the hotel premises.
"Team members from the hotel were on hand and immediately administered first aid before an ambulance arrived.
"The safety and security of our guests is of paramount importance and we are liaising closely with the child's parents, police and local hospital.
"Our primary concern is the child's wellbeing and we continue to offer our support during this difficult time."
Merseyside police has launched an investigation into incident.
A police spokesman said: "Emergency services were called at about 4pm to the Hilton Hotel on Thomas Steers Way to a report a two-year-old boy had fallen from the mezzanine floor of the hotel into the lobby.
"Police and paramedics attended at the scene and the child was taken to hospital for treatment.
"The child sustained head injuries as a result of the fall and he remains in a serious condition in hospital at this time."