Toddlergate: Beijing Paper Slams Hong Kong 'Mock Poo Protesters' as Neo-Nazis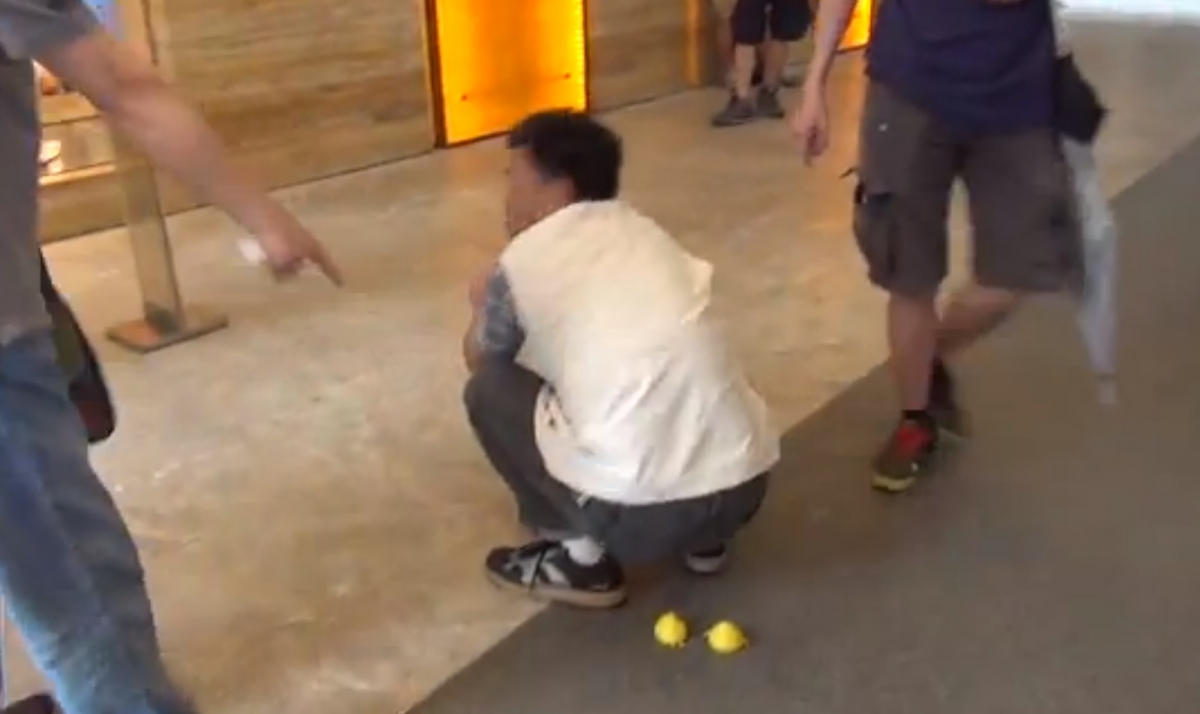 A minor row over anti-social behaviour has blown up into a war of words between Hong Kong and China.
China's state-run Global Times said that protests by Honkongers mocking the "rude" behaviour of visitors from the mainland to the former British colony were organised by "contemptible wretches" akin to neo-Nazis and skinheads.
The row was triggered by a mainland toddler relieving herself on a Hong Kong street.
To highlight the issue of allegedly ill-mannered mainlanders, 30 Hongkongers staged a demonstration in which they squatted over plastic, yellow fake poos to mock the toilet etiquette of the two-year-old girl who weed in the street.
At the time of the incident, the parents of the little girl were mobbed by indignant passersby and a scuffle erupted. Some claimed that the two-year-old had actually defecated in the kerb.
The Global Times accused the protesters of challenging the stability of the Chinese state.
"This handful of radicals in Hongkong remind us of the rampant skinheads and neo-Nazis in Europe," the paper wrote in an editorial.
"These Hong Kong skinheads shamed Hong Kong civilization, which has to take a much longer time and more efforts to eliminate the ill effects."
The only aim of the protest was to humiliate Chinese mainlanders, the editorial claimed.
"We need to fight back and overwhelm any forces that try to harm the integrity of the nation," the editorial read.
"But we also have to remember that a small group of saboteurs can never represent the whole of society."
Footage of the original incident, which has become known as "Toddlergate", went viral online.
Hongkongers have long complained about mainland tourists' supposed bad manners. The latter have hit back saying Hongkongers were snobbish and arrogant.
Hong Kong returned to Chinese rule in 1997 as a Special Administrative Region with its own laws and a distinct culture from the mainland.